Bagad de Lann Bihoué x Le French Festival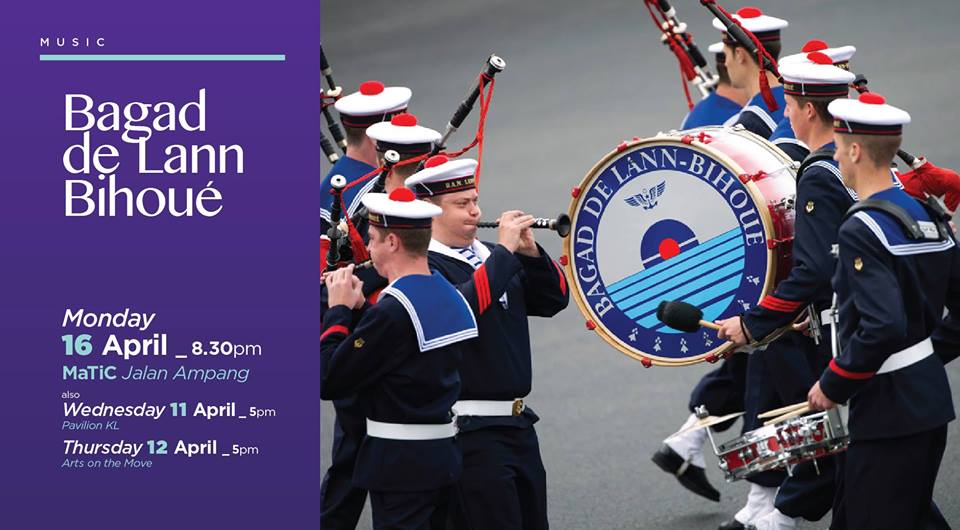 Bagpipes, bombardes, drums... Come discover the traditional music of Brittany (North-West of France) with the Bagad de Lann-Bihoué. The only military bagad still playing and a representative of the French Navy, this professional ensemble of thirty musicians has more than fifteen albums to its credit since it was founded sixty years ago and toured the world.

A sight for sore eyes -they are wearing white uniforms- and a sound for sore ears, they will make you eager to join the dancefloor with their unique repertoire during a most exceptional evening suited to the whole family.
Date: 16 April | Monday, 8:30pm
Venue: MaTiC
Admission: FREE upon registration on peatix.com
More info:
E info@lefrenchfestival.com.my
T 03 2694 7880