Impact & Recovery Survey on French Companies in Malaysia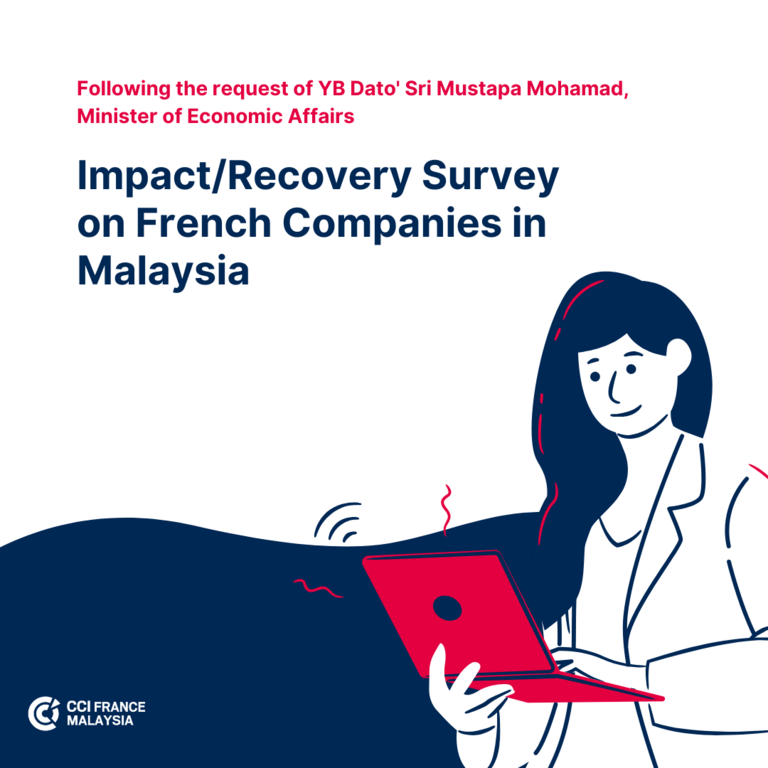 Following the CCIFM courtesy call on 2 May 2020 with YB Dato' Sri Mustapa Mohamad, Minister of Economic Affairs. YB Minister has requested for a Impact/Recovery Survey on French Companies in Malaysia
The aim of the survey is to evaluate the economic impact and the recovery of the COVID-19 on French companies in Malaysia. Part of CCIFM mission is to ensure the sustainability of French companies and Entrepreneurs and raise their concerns at the Government level. The data gathered will be submitted directly to YB Dato' Sri Mustapa Mohamad, Minister of Economic Affairs.
We seek your support in completing this survey - Impact & Recovery Survey on French Companies in Malaysia

IMPORTANT : Information received will be treated as confidential and communications with the Malaysian Government based on the result of the survey will be on a no-name basis.