In Conversation with YB Datuk Seri Wilfred Madius Tangau, Minister of Science Technology & Innovation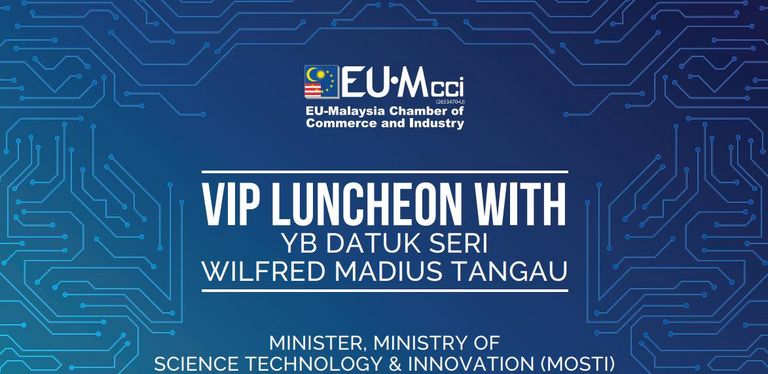 The Role of Cyber Security in Securing Innovation in Paving the Way for Industry 4.0

Monday, 19 March 2018 | Doubletree by Hilton, Kuala Lumpur


Dear members & friends,

As part our collaboration with EU-Malaysia Chamber of Commerce and Industry (EUMCCI), we will bring you the second in conversation series for the year 2018.

As Industry 4.0 utilises cyber physical systems, are cyber security risk issues properly addressed and what are the steps taken to eliminate cyber-crime? Improved cyber security imperative is not only good for the government but also good for business. It is a definite necessity to maintain trust and confidence in Malaysia's online security to attract businesses and foreign investors.
In this talk, YB Minister will share with us on the importance to protect the security of Malaysia's ICT infrastructure to ensure that all Malaysians and foreign investors can be confident that the Government is indeed doing all it can to protect the country from cyber threats or cybercrimes. Also, we will be hearing on the development of cyber security industry which will allow Malaysia to be competitive, move from a technology consumer to a technology producer, as well as creating job opportunities.
Date : Monday, 19 March 2018
Time : 12.00 pm - 2.00 pm
Venue : Doubletree Hilton Kuala Lumpur
Price
Patrons & Sponsors Free of Charge - 1 paxs
Members - VIP Table RM 550 per person
Members - Free Seating RM 235 per person
Non-Members - Free Seating RM 330 per person

6% GST will be applicable on all rates