Event report
Discovery Language – French Trial Class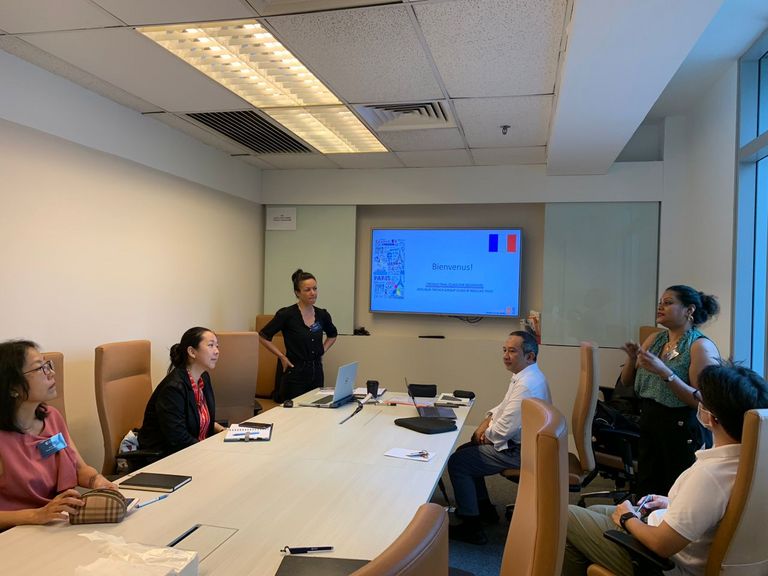 CCIFM once again collaborated with MyTeacher to give the opportunity to its members to discover the French language. The trial class aims to give basic exposure to French language, thru an easy to learn methodology to build one's confidence in learning the language.
A big thanks to Ms. Marlene Fontignou, the teacher that conducted the trial lesson. MyTeacher is one of the top foreign language learning center. They offer quality language lessons in as many as 20 languages, through various mediums such as small group or private classes, which can be done in person or virtually through their online learning platform.

Visit their website to find out more at www.myteacherlanguages.com and contact Mr. Daniel Kermorvant at danielkermorvant(@)gmail.com to register for the classes.
If you are interested to do Morning Talk with CCIFM please get in touch with us via email at lavenya@mfcci.com

Click here to view the photo album