Members Benefits
Join the Malaysian French Business Community
Whether you are looking for a new partner, planning new investments or reinforcing your network in France and Malaysia, our membership offers you access to a number of services strategically designed to meet your needs.

Connect to over 300 members companies in Malaysia and a network of 20,000 companies worldwide thru the CCIFI network of 126 French Chambers of Commerce in 96 countries . The Malaysian-French business network in Malaysia consist of 2,000 high-qualified corporate contacts.
65% French Corporates or subsidiaries based in Malaysia (SME, Large and Patron members)
25% Startups and Entrepreneurs
10% Malaysian or non-French companies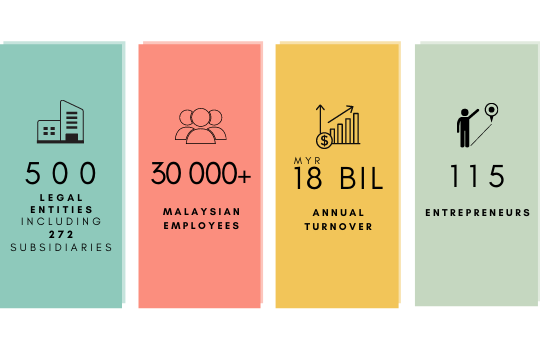 Strengthen your network & acquire valuable business insights through our events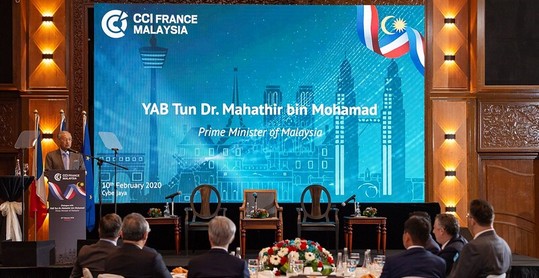 Stay informed with our dedicated events allowing you to share experience, best practice and connect with a qualified audience.

We organized over 40+ events a year, both virtual and physical on various topics which gather about 2,000 participants.
This includes webinars, luncheons, Gala Dinner, seminars, networking events, workshops, and more
As a member you can also become a speaker in our event and share your insights, trends and knowledge with the business community and create more visibility for your company.

All our events are held in English.
Business Services at Preferential Rates
Have access to services that CCIFM has developed in order to facilitate and support French companies to access the Malaysian market. Our close partnership with other French Chamber of Commerce in Asia Pacific allows you to also grow your business in the region

Our key services include
Office Rental, Immigration Services, Accounting, Payroll, Translation, Recruitment, Event Management and others



Increase your visibility

Share your happenings and achievements of your company and promote your business via targeted communications and events.
Engage as a speaker
Become a partner or sponsor an event
Advertise on our Website (15,000 visitors per year)
Be featured through our newsletter (2,000+ contacts)
Get exposure on our social media (more than 5,500 followers on Facebook, LinkedIn, Twitter page)

Join Us
Be part of the dynamic Malaysian-French Business Community and develop your business in Malaysia and in the region
Corporate Member
Individual