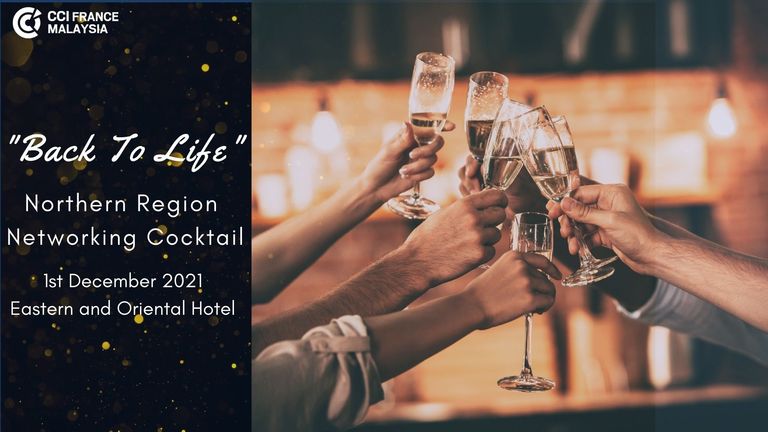 CCIFM is celebrating its 30th Anniversary and we are proud of supporting our members and facilitating the growth of bilateral trade between Malaysia and France for the last 30 years. You are an important part of the journey; the story of the chamber is the story of French business in Malaysia.
On this special occasion, we would like to invite you for a networking cocktail exclusive for CCIFM members in the northern region.

Date : Wednesday, 1st December 2021
Time : 19h00 – 21h00
Venue : Eastern and Oriental Hotel Penang
Price : CCIFM Members - Free of charge for 1 pax
Northern region French companies - Free of charge for 1 pax
Non members - RM150 per pax
Additional participant - RM 150 per pax
Due to the current SOPs, seats are limited and we only allow 2 participants from each company.
This event is only open to fully vaccinated individuals who have completed 14 days after their second dose.