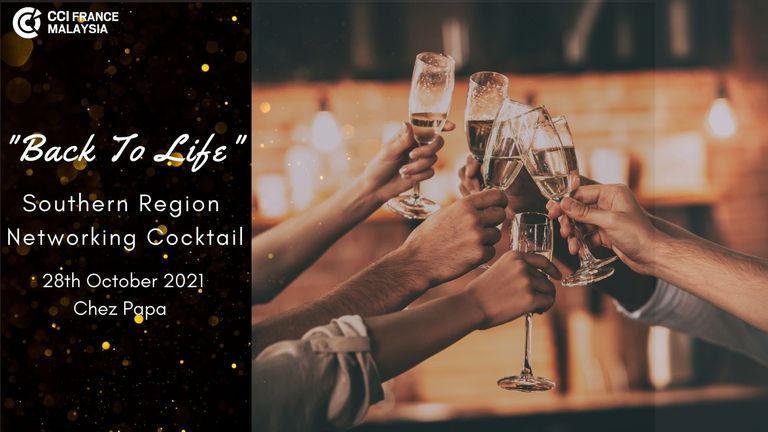 As we are entering the endemic phase after COVID-19 hit us in early 2020, CCIFM is launching a series of "Back to life" networking cocktails as we are slowly resuming our lives as per usual. The first of the series will be held in the Southern region with the presence of the Ambassador of France to Malaysia H.E Roland Galharague.
Come join us to rekindle your connection with the French business community!

Date : Thursday, 28 October 2021
Time : 19h00 – 21h00
Venue : Chez Papa, Johor Bahru
Price : Aperitif will be offered by the chamber and dinner will be on your personal account
Due to the current SOPs, seats are limited and we only allow 2 participants from each company.
This event is only open to fully vaccinated individuals who have completed 14 days after their second dose.