"Meet the Malaysian French Business community and expand your network"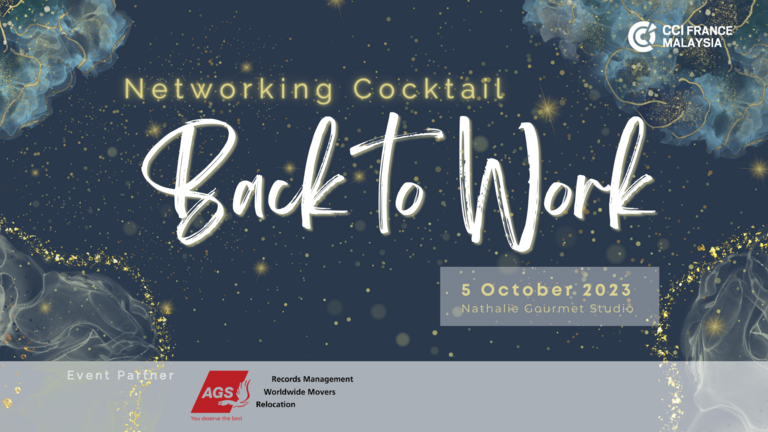 Dear members and friends,
The summer break just ended and this is the 'rentrée' as you say in French. It is the time of the year when the Malaysian-French Business Community gathers and welcomes newcomers from both the public and private sectors.
The event has become a popular tradition in our business community to exchange, develop and grow business relationships and give the newcomers to Malaysia a grand welcome!
This year food will be specially prepared by Chef Nathalie Arbefeuille of Nathalie Gourmet Studio accompanied by exquisite French cheese and wine.
Don't miss the occasion to network with the Malaysian-French business community, register today!
Seats are limited, please register now.

Date : Thursday, 5 October 2023
Time : 07h30 – 09h30
Venue : Nathalie Gourmet Studio - l'Espace, No.5, Lor Teknologi C, Taman Sains Selangor,
47810 Petaling Jaya, Selangor.
Price : Patrons & Sponsors - Free of Charge - 2 representatives
Members - Free of Charge - 1 representative
Members - RM 180 per person (additional participants)
Non-Members - RM 230 per person
(price stated excludes 6% SST)

Join our other networking cocktail in the Penang and Johor Bahru
Northern Region "Back to Work" Cocktail . 21 September 2023 . Penang
Southern Region "Back to Work" Cocktail . 21 September 2023 . Johor Bahru