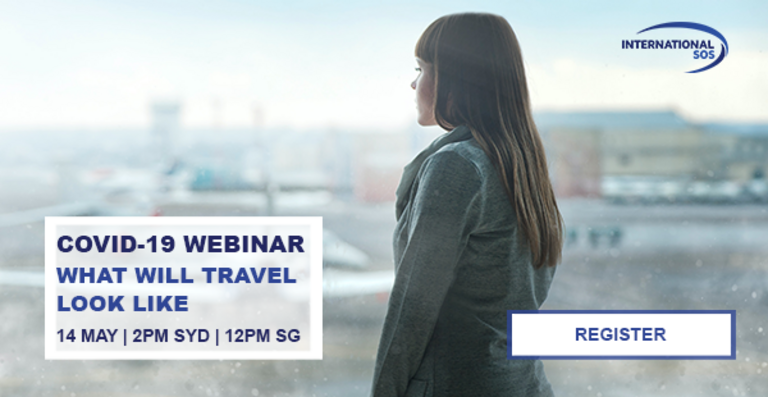 Dear members and friends,

CCIFM member, International SOS Malaysia will be hosting a complimentary Webinar Session.

Many countries in the Asia Pacific region are seeing their governments start to unwind COVID-19 restrictions. While these almost exclusively relate to domestic measures, it is bringing up questions around international travel. Will countries be reopening their borders soon? What routes will be reestablished first? Will airlines implement security screenings? When should organisations start sending employees and assignees overseas?

Join our experts in this week's situation update as they discuss the known - and unknown - aspect of COVID-19 travel recovery.

The agenda topics include:
COVID-19 situation update in Asia Pacific
Risk thresholds for organisations, schools, and the resource sector to consider
Travel sentiment survey results (you'll find the questions on the registration page - please do fill it out and tell us what you think)
Strategies for risk mitigation
What travel will look like in the future
At the end of the webinar, there will be a live Q&A. Be sure to submit your questions when registering to ensure the best chance of them being addressed during the webinar.
Date : Thursday, 14th May 2020
Time : 12h00 - Malaysia time (GMT +8)

Register by clicking on the button below to save your spot.