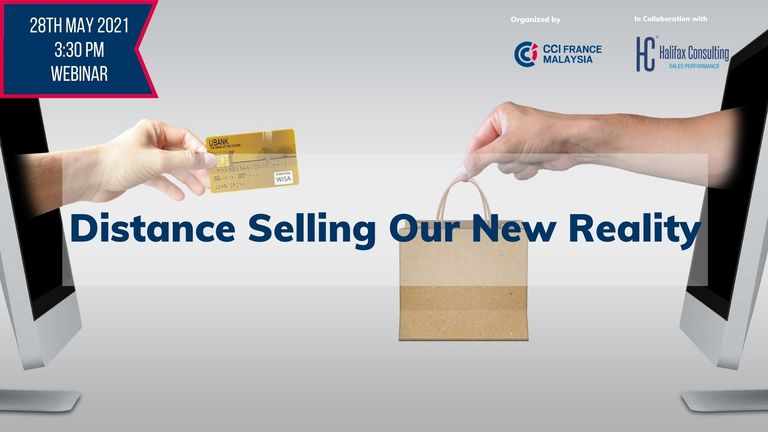 Dear members & friends,
2020 was challenging, unexpected, uncertain, and difficult for many of us. It was also a year of adaptation, hope, and resilience. The year 2021 remains challenging and uncertain but hope is there.
Distance Selling is here to stay after the Covid-19 and for any sales force of any company developing distance selling skills is essential to maintain and develop business in a fast-changing world.

This one hour webinar will mainly focus on the new trends of selling worldwide based on global insights from the market. The objective is to raise awareness about the tips and tricks of virtual communication and to see in particular how to avoid the fatal errors made in video conferencing.
Selling remains selling but selling virtually requires specific adaptations. This is why part of the webinar will be dedicated to practising the 3 essentials of the "Hammock" principle in order to make distance selling more efficient and turn the numerous obstacles due to the pandemic into business opportunities.

Date : Friday, 28th May 2021
Time : 15h30 – 16h30
Price : Patron and Sponsor - Free of Charge
Member - Free of Charge
Non member - RM50 per pax
A link for you to access the webinar will be shared with you prior to the event once we have received your registration.
About the speaker
Antoni Girod is the Director of Halifax Consulting in Asia based in Kuala Lumpur. Halifax is an international firm specializing in sales performance, top 3 in Europe and bringing its distance selling expertise to local SME as well as major global companies such as Bio Mérieux, Dassault Systemes, Total, Nexans, etc. Antoni is the author of 12 books on sales excellence, communication, winning mindset and management.