Get ready for the ultimate NBA experience with Hennessy!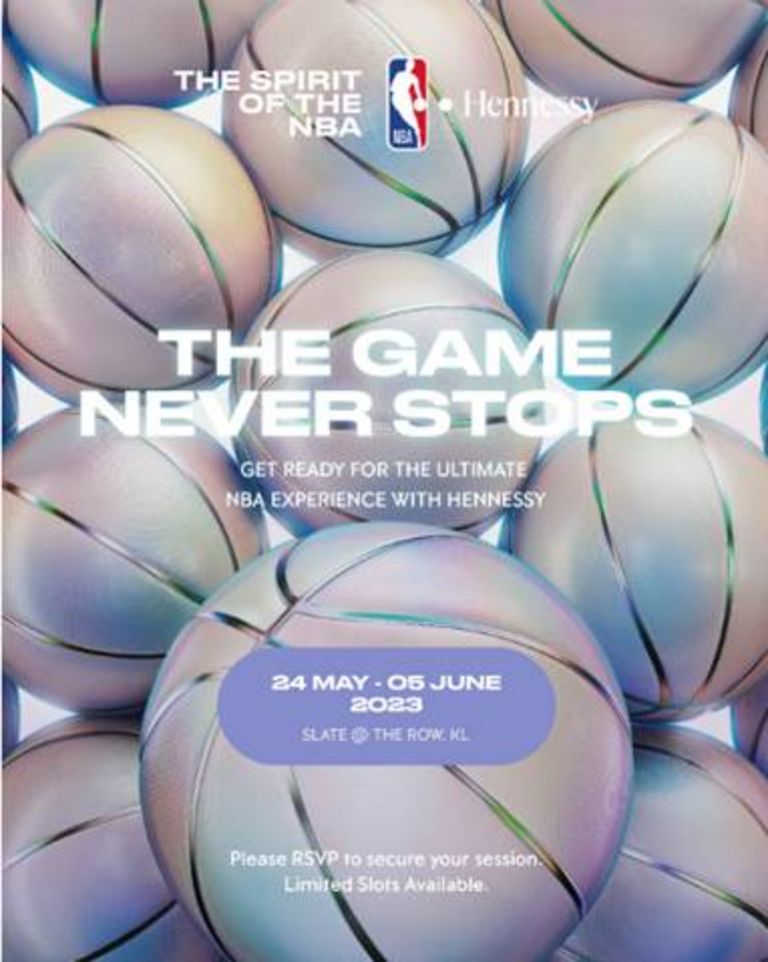 Hennessy, one of the world's best-selling cognac and first-ever global Spirit Partner of the NBA, is pleased to announce the launch of its new campaign Game Never Stops, as the two continue to expand their partnership across the world.

The new creative celebrates and amplifies the influence that the league, the sport itself, and Hennessy have had beyond the game and the court in many unique cultural facets of society.
Hennessy is offering a special invitation to the CCIFM network for the Malaysian Edition of the Hennessy x NBA - Game Never Stops.
Date & Time
Sunday, 4 June 2023, anytime from 11 am – 9 pm

Venue
Slate @ The Row, Kuala Lumpur (Next to Sheraton KL)
Entrance Complimentary