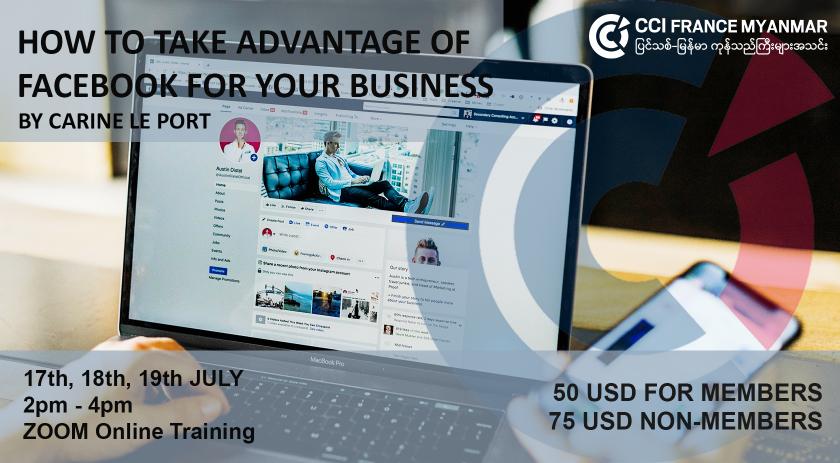 Dear Members and Friends,
As part of our joint initiatives with French chamber of commerce in Asia Pacific , CCI France Myanmar, is pleased to extend their training programs for a special rate of USD 50 to CCIFM's members.
Who should attend?
Myanmar and foreigners - all level employees who want to know how to boost their company visibility via Facebook.
Course outline
Planning content that attracts the attention of your audiences
Understanding graphic design rules
Exploring types of content that engage Facebook users
Communication with customers on FB posts and messenger
Do's and Don'ts in social media communication
Discovering Facebook/Messenger tools available (live chat or automated experiences)
Basics of advertising campaign plan development
Understanding the importance of posting new contents on FB to keep audiences engaged
Exploring techniques for organic advertising versus paid advertising
Strategies in time of Covid-19: focus on growing your audience and engaged them.
Click here to register.