An Update on Malaysia's Changing Political Climate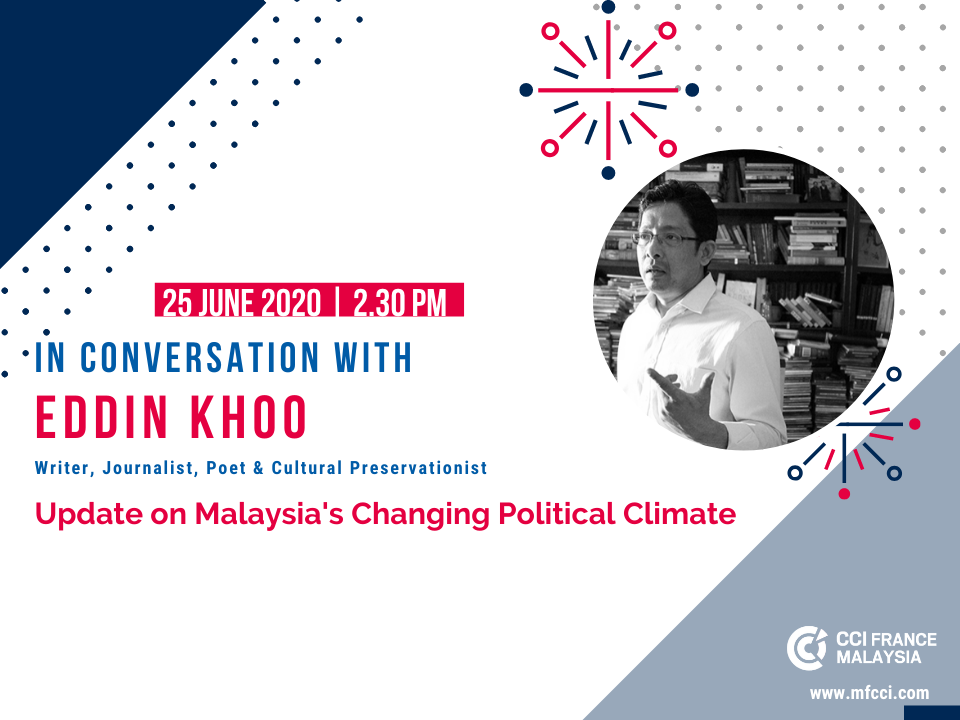 Much has happened in the Malaysian political scene since the last presentation by Eddin Khoo in February during the Seminaire de Reflexion.

The 2018 election was a historic turning point, which saw the defeat of the ruling party which had been in power for more than 60 years.

Pakatan Harapan, a coalition headed by Tun Dr. Mahathir Mohamed won the election. However now, less than two years later, the new government is out, and somewhat the old ruling party seems back in power.

Tan Sri Muhyiddin Yassin, the elected 8th Prime Minister heading the Perikatan Nasional (PN) government, has since assumed power, been focused on addressing the Covid-19 outbreak and its economic challenges.He is seen by some as a major factor contributing to the country's stability, despite the political turmoil leading to his premiership.

Now the former Malaysian Prime Minister Tun Mahathir Mohamad is once again making headlines, with his plan to submit a no-confidence motion to parliament and topple the Perikatan Nasional (PN) government, as he gears up for another fight!

Join us to understand better the Malaysian pollical climate and what could be in store for us in the coming months.

About Eddin Khoo
Eddin Khoo is a poet, writer, translator, journalist and teacher. He is the founder of Pusaka, one of the region's leading cultural centres, and the publishing house Kala, which devotes itself to publishing literary translations from the world's languages into Malay.

He has worked intimately with Malaysia's custodians of the traditional and ritual arts including shadow puppeteers, musicians, dramatists and dancers. Among his preoccupations is researching aspects of oral transmission, cultural and religious politics and aspects of ritual in traditional theatre. In recognition of his work in culture, Eddin was selected as one of the Asians of the Year 2006 by Channel News Asia, Singapore. He was also named as one of DiGi's Amazing Malaysians in 2006 read more…

Date : Thursday, 25 June 2020
Time : 2:30 pm

Program
02.30 pm Welcome address by Gilles Waeldin, President of CCIFM
02.35 pm Presentation by Eddin Khoo " Update on Malaysia's Political Climate
03.25 pm Question & Answer session moderated by Gilles Waeldin.
03.50 pm End of webinar

Price
Patrons & Sponsors - Free of charge
Members - Free of charge
Non-Members - RM 50.00

A link for you to access the webinar will be shared with you prior to the event once we have received your registration.