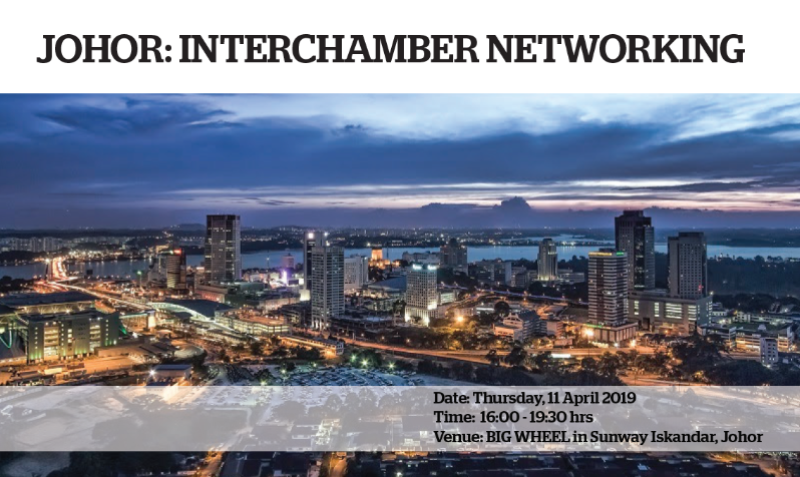 The participating chambers are pleased to invite you to an InterChamber reception in Johor on Thursday, 11 April 2019, hosted by BIG
WHEEL in Sunway Iskandar, Johor.

With guest of honor YB Jimmy Puah Wee Tse of the Johor state executive council (Chairman of Investment
and Utilities Committee), who will brief the audience on the latest developments, opportunities, and incentives of doing business in Johor. Other relevant support agencies in Johor will also be invited.

BIG WHEEL is a new and highly attractive co - working space in Sunway Medini that is creating a vibrant business environment and SME community in Johor. BIG WHEEL
provides services for both foreign investors and local companies and entrepreneurs, supplying an energetic environment where the business community can interact and excel.

Seats are limited, please register now.
Date : Thursday, 11th April 2019.
Time : 16h00 - 19h30
Address: Big Wheel in Sunway Iskandar, Johor

Fees
Patron & Sponsor : Free of Charge - 2 paxs
Members : Free of Charge - 1 paxs
Non members : RM 100 per person

REGISTER NOW