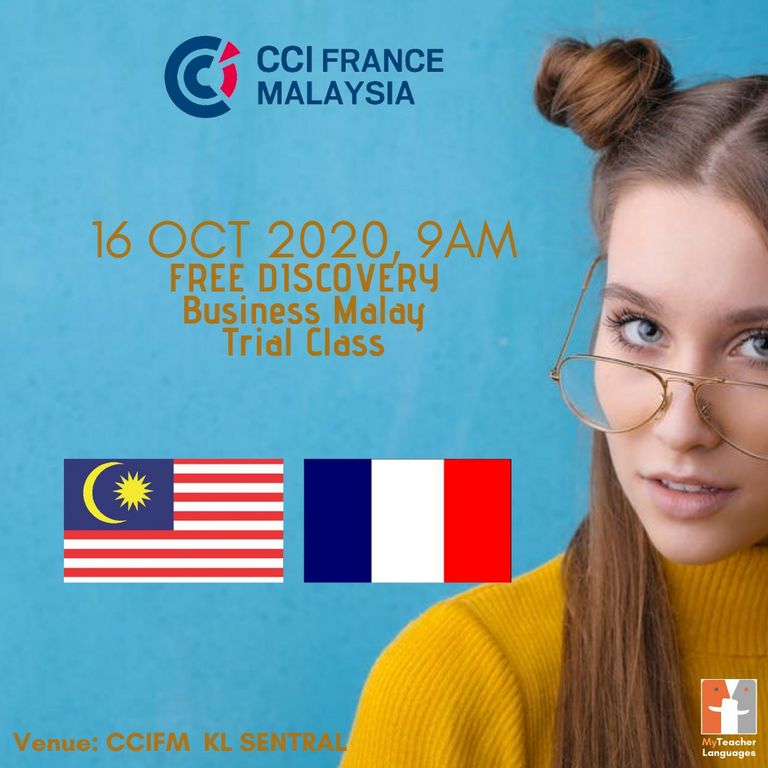 Dear Members and Friends,

MyTeacher Languages & Cultures is a small French company with the aim to teach languages to Malaysians and expatriates. For the past 15 years, MyTeacher Languages has been developing innovative teaching approaches to enable all learners to speak a new language within a shorter period.

Speak Malay and:
Grow and expand your network.
Break the ice while meeting new business people.
Connect easily with Malaysian officials, clients and partners.
Impress Malaysians with simple words at functions and during meetings.
And also:
You will win the hearts and minds of the local people.
You will learn not just words, but the culture as well.
You will open doors to unique experiences.
Join our trial session to discover the magic of the Malay language. Click HERE for registration.

Target audience
Expatriates, Directors and management teams in contact with Malaysian business owners, partners and employees.
About speaker :
Din Nazir of MyTeacher Languages has a wide experience in teaching Malay language to corporates, embassies and individuals. He has developed tools to enable anyone to start speaking the language in less than 20 contact hours. He is also a coach to prepare more teachers to teach Malay according to MyTeacher's philosophy.
This webinar is limited to 10 pax per session, please register now.

Date : Friday, 16th October 2020
Time : 09h00 - 10h30
Address: CCIFM Business Centre, Unit 2A-6-2, 6th floor Plaza Sentral,Jalan Stesen Sentral 5, 50470 Kuala Lumpur.

Program
09h00 Registration and networking session over 'French' Breakfast
09h30 Talk
10h15 Question & Answer Session
10h30 End of Talk

Price :
Patrons & Sponsors - Free of charge - 2 paxs
Members - Free of charge - 1 pax
Non-Members - RM 50 per person