Speaker : Laurent Varlet, Transfer Pricing Manager, Deloitte Tax Services Sdn Bhd & Corinne Schons, Chartered Accountant and Auditor, Corinne Schons & Co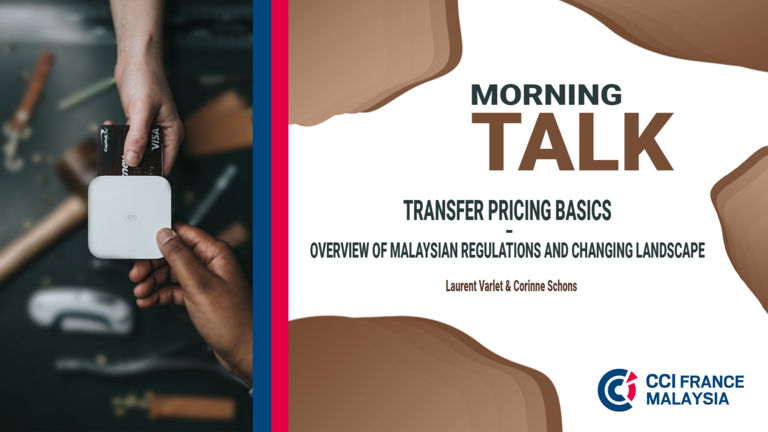 Dear Members and Friends,

Some critical changes in the Malaysian Transfer Pricing arena combined with increased Inland Revenue Board focus on transfer pricing matter will impact the taxpayers as well as present both risks and opportunities. To effectively perform compliance and to build an adequate defensible position for audits, taxpayers should familiarize themselves with the changes.

This talk is designed to highlight the key areas in Transfer Pricing that tax or financial practitioners must master to ensure the success of their businesses. Laurent Varlet and Corinne Schons will map out issues and best practices relating to transfer pricing matters.

A special focus will be given on newly introduced Earning Stripping Rules (restrictions of interest deduction for intragroup financial assistance). Insights to these recent developments will be provided as well as tax and transfer pricing implications arising from the new rules.

About the speaker


Laurent Varlet is a manager in Transfer Pricing service line of Deloitte Malaysia. He has over 7 years of experience in France and Malaysia in the areas of tax and transfer pricing advisory for multinational corporations in diverse industries.
Corinne Schons has 25+ years of international experience in auditing, outsourcing and advisory for medium to large corporate groups in France, Luxembourg, United States and Malaysia. She is a qualified/registered chartered accountant and auditor in Malaysia, France, Luxembourg and in the UK (ICAEW). She will share her practical tax knowledge acquired through ten years of assisting Malaysian subsidiaries of European Companies in managing their tax matters such as transfer pricing.
Seats are limited, please register now.
Date : Tuesday, 12th November 2019
Time : 09h00 - 11h00
Address: CCIFM Business Centre, Unit 2A-6-2, 6th floor Plaza Sentral,Jalan Stesen Sentral 5, 50470 Kuala Lumpur.

Program
09h00 Registration and networking session over 'French' Breakfast
09h30 Talk
10h15 Question & Answer Session
10h30 End of Talk

Price :
Patrons & Sponsors - Free of charge - 2 paxs
Members - Free of charge - 1 pax
Non-Members - RM 50 per person