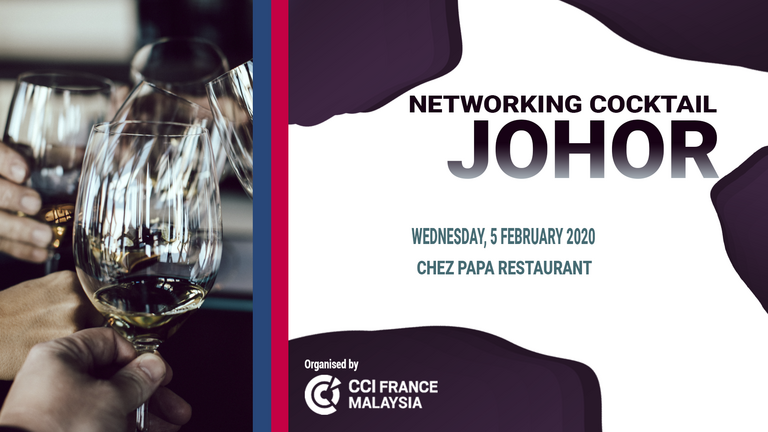 Dear members and friends,

Once again, the French Chamber of Commerce would like to welcome you for a networking cocktail.

As the economic hub for the Southern Region, Johor has much to offer and is becoming a popular destination for foreign investment, particularly for companies already based in Singapore which are expanding. Johor is playing complimentary role to existing operations in Singapore by providing competitive cost structure, availability of space, good infrastructure, stable political & regulatory environment among others.

Don't miss this opportunity to exchange, mingle and grow business network in the southern region.
Seats are limited, please register now.