Speaker: Mr. Siva Kumaren, Executive Director MYXpat Centre Topic: The current situation in the labor market, both for foreigners and returning Malaysians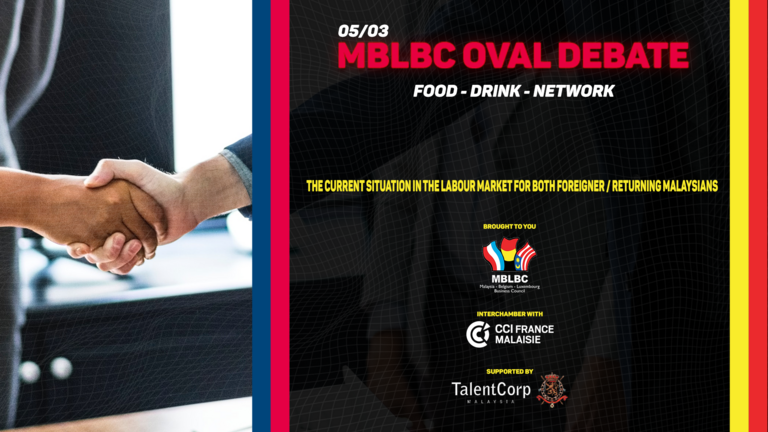 Dear members & friends,

CCIFM will be organizing a networking session with the Malaysia-Belgium-Luxembourg Business Council.

Join us this 5th March, as we discuss about the labor market for foreigners and returning Malaysians. Get in-depth insight from Mr. Sivakumeren, the Executive Director of MYXpats Service Centre as he shares his knowledge and experience in developing platform for sourcing and managing expatriates in Malaysian employment market.

With extensive experience in handling foreign talent and services, this would be a great opportunity for members to gain greater insight into the latest updates on Malaysian labor market for foreigners in Malaysia.
Seats are limited, please register now.
Date : Tuesday, 5th March, 2019.
Time : 19h00 - 22h00.
Address : Sheraton Imperial Hotel, Jalan Sultan Ismail, Chow Kit, 50250, Kuala Lumpur.

Price
Patrons & Sponsor Free of Charge - 1 pax
Members RM 100 per person
Non - member RM 120 per person