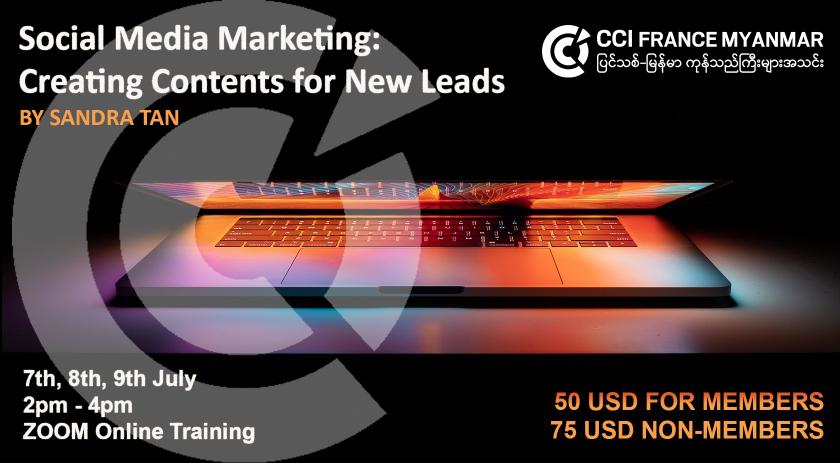 Dear Members and Friends,
As part of our joint initiatives with French chamber of commerce in Asia Pacific , CCI France Myanmar, is pleased to extend their training programs for a special rate of USD 50 to CCIFM's members.
Who should attend?
This course is suitable for middle managers and above in the B2C and B2B businesses. They are professionals:
Who will need to harness Social Media as part of their brand's marketing strategy to expand online presence
Who would like to enhance skills in and knowledge of the Social Media Marketing Strategy and Social Media Trends.
Course outline
Introduction to social media marketing
Landscape Changes in social media
Trends in Digital Marketing
Three 'Lives' to Survive in Crisis Period
Understanding Customer Avatars
Converting Followers to Fans
Beyond Demographics & Psychographics
Defining Customer Avatars & Customer Types
Content creation
Social Media Strategies & Deep Dive
Writing Persuasive Stories Contents
Social Media Calendar
One Story, Three Angles
How Video Enhances Contents in social media
Types of Videos
Storyboarding Good Videos
Generating leads through social media
Role of Funnels Marketing for Leads
Email Marketing to Build a Lifetime Customer
Generating value for success
Value Ladder for Success
Communicating Value Via social media
Click here to register.