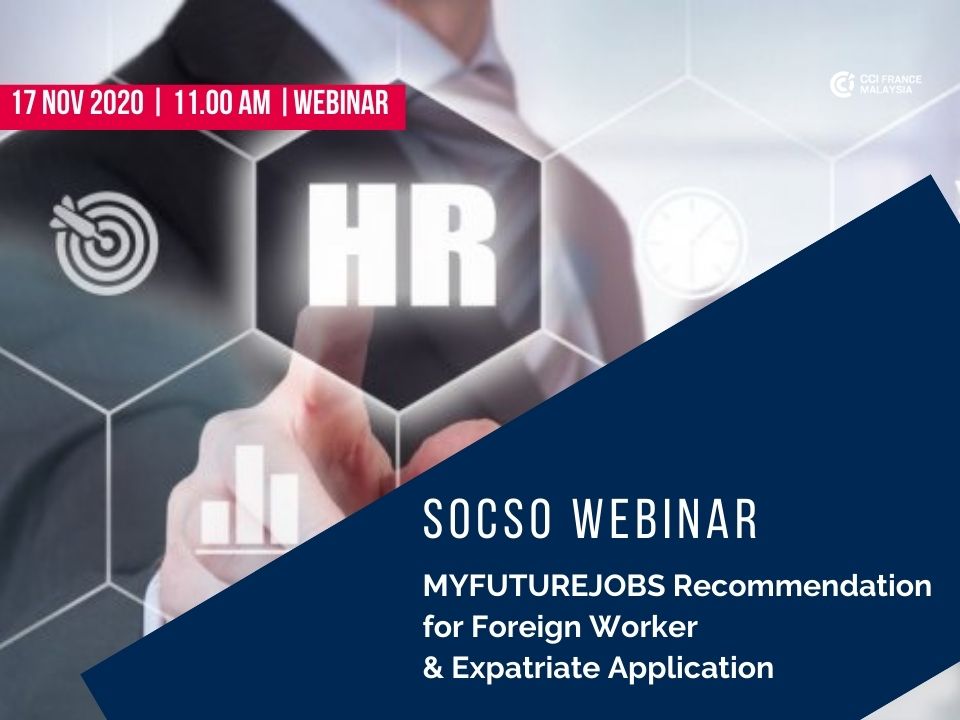 The Ministry of Human Resources (MOHR) has recently issued new guidelines on the jobs advertisement requirement via the national employment portal MYFutureJobs for the purpose of expatriate hiring effective 1st January 2021. This overrides the previous guidelines issued on 1st July 2020 by MOHR. Kindly refer to the enclosed announcement.

To support our investors to better understand the new requirement, our partner INVESTKL is organising an exclusive briefing session on the MyFutureJobs portal which will be presented by PERKESO/SOSCO. The briefing session will cover topics such as the objectives behind the new ruling, guidelines registration to MYfutureJobs portal and process to advertise and apply for exemptions.

Date: Tuesday, 17 November 2020
Time: 11.00am -1.00pm




PERKESO/SOCSO will send the webinar link to you upon successful registration.