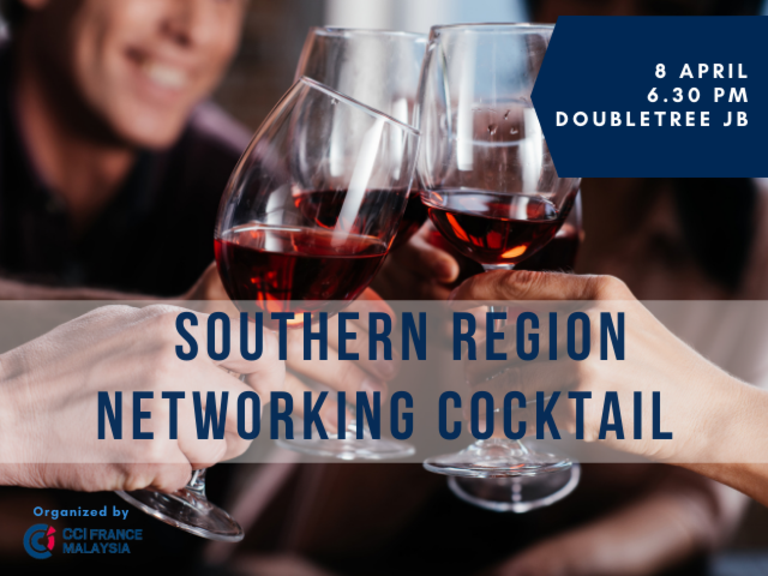 CCIFM is taking a trip down south in April to visit and catch up with the French business community in the southern region.

It will also be an opportunity to get in touch with our new representative for the southern region, Mr Julien Bouzinac. To have productive networking session, we kindly request you to answer a short survey.

There is no better way to catch up with one another than with good wine and food.
Come join us for an evening of new opportunities and expand your business network in the southern region.

Date : Thursday, 8th April 2021
Time : 6:30 pm – 8:30 pm
Venue : DoubleTree by Hilton Johor Bahru
Price :
Patron & Sponsor : Free of Charge - 2 paxs
Members : Free of Charge - 1 paxs
Non members : RM 50 per person (inclusive of 2 welcome drinks)
Welcome drink will be on the chamber and dinner will be on your personal account.