Transpose the winning mindset of sport serial winners to business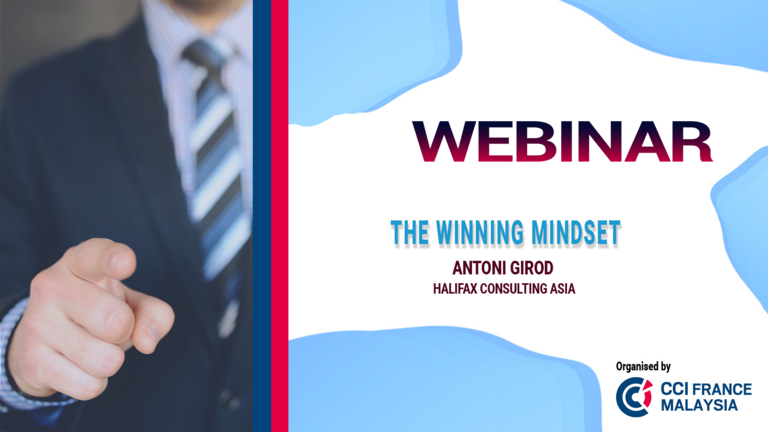 Dear members & friends,

"Transpose the winning mindset of sport serial winners to business"

CCIFM is proud to bring you our first webinar session which will allow you to stay updated and safe at the comfort of your own home. Due to the recent on going crisis, it is even more important for us to cultivate a winning mindset.

The greatest champions are rarely the very best for purely technical reasons. If they are champions, it is all in their mind that they are. Why would it be otherwise in the corporate world?

This 1 hour Webinar will firstly focus on the winning mindset principles exemplified with the 4 motivation boosters of sport serial winners. Then, the participants will practice a Goal Setting method aligned with these four winning boosters to work out specific and concrete action plans related to the unprecedented current situation.

Antoni Girod is a worldwide expert of mental training for top athletes, author and international keynote speaker. For two decades, he has been working as a mental coach in many different sports for example with Philippe PRESTI, head coach of Oracle Team USA double winner of the 2010 and 2013 America's Cup or with the International Tennis Federation for more than 20 years.

Through years, he has developed a unique expertise in the transposition of mental toughness, motivation and sport coaching to sales performance in the corporate world for global companies and SME. He is the author of 12 reference books about mental training, communication, coaching and sales management. Now based in Kuala Lumpur, he is the Director of Halifax Consulting Regional Office for APAC.
Date : Thursday, 9th April 2020
Time : 15h00 - 16h00

Once we receive your registration, a link will be sent to you to join the webinar. Please join the session 15 minutes before the scheduled time to test your audio connection.