Events
14th July is the French National Day!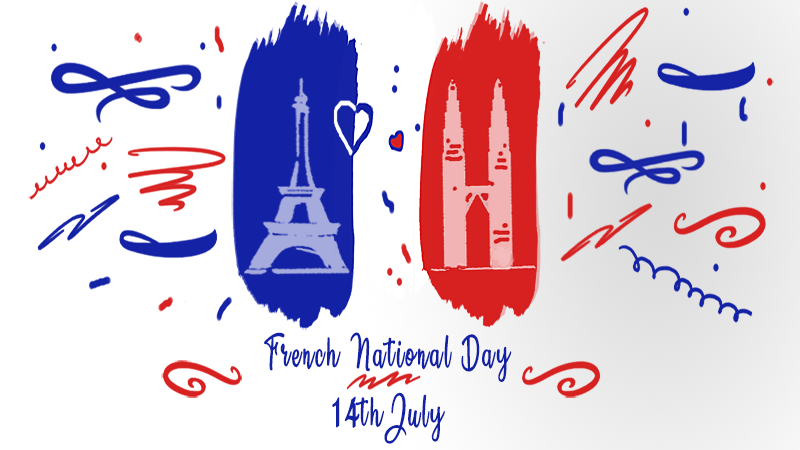 What is it?
The National Day of France is celebrated on the 14 July each year. In French, it is called La Fête Nationale ("The National Celebration"). It marks the birth of the French Republic.
The history behind the celebration?
The French National Day is the anniversary of Storming of the Bastille on 14 July 1789, a turning point of the French Revolution, as well as the Fête de la Fédération which celebrated the unity of the French people on 14 July 1790.
Why did they storm the Bastille?
The Bastille was a fortress built in the late 1300s to protect Paris during the Hundred Years' War. The revolutionaries who stormed the Bastille were mostly craftsmen and store owners who lived in Paris. They were members of a French social class called the Third Estate.The Third Estate had recently made demands of the king for the commoners have more of a say in government.
How do the French celebrate 14th of July?
It is celebrated with a parade in Champs-Élysées in Paris in the presence of the President of the Republic, is the oldest and largest regular military parade in Europe. This is followed by parties and activities are organized into the main cities in France and fireworks at night.
Celebrate this French National Day with us in Kuala Lumpur
Join is for the French National Day Celebration at the Alliance Francaise Kuala Lumpur on the 14th of July from 12 pm – 12 am to have your very own French National Day experience. More information