Event report
Au Revoir Monsieur Nourry!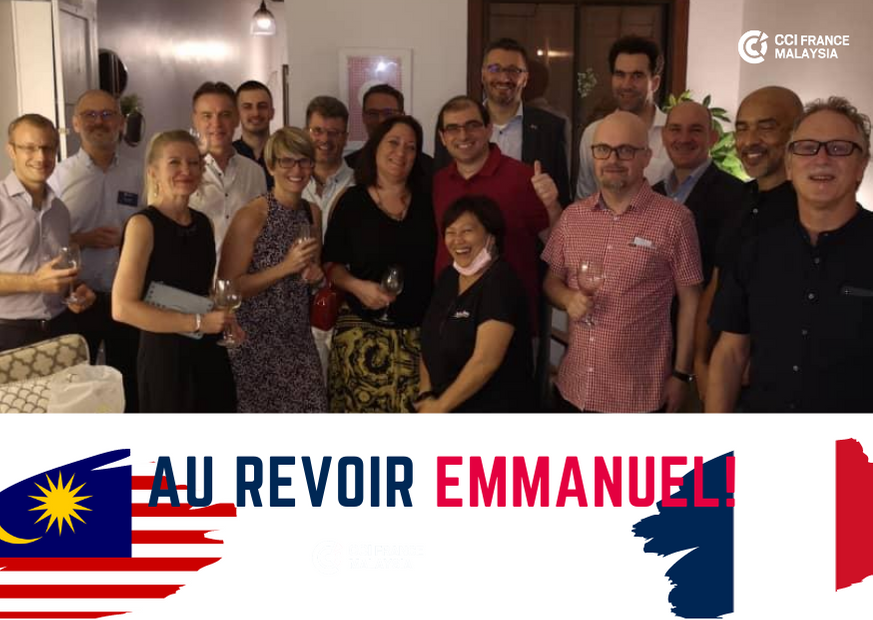 CCIFM organized a gathering in Penang to bid farewell to Mr. Emmanuel Nourry. Mr. Nourry is leaving Malaysia, after serving 5 years in the CCIFM Board of Directors and also as its Northern Region Representative. He has been in Malaysia for 9 years and was attached to Saint Gobain Malaysia. He has been the regular contact and spokesperson for the Malaysian-French Business community, based in the northern region.

CCIFM Board and management would like to take this opportunity to thank him for his contribution and wish him all the best in his future endeavor. Terima Kasih Emmanuel!