'Back to Work' Networking Cocktail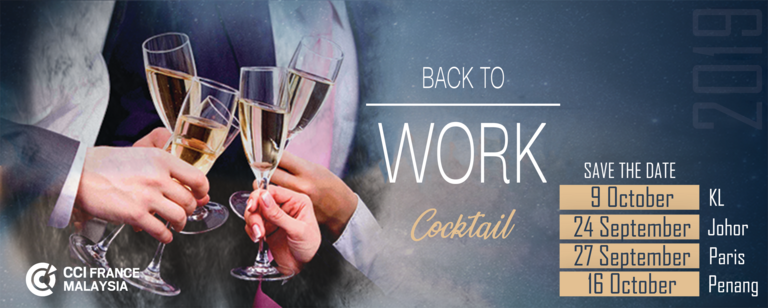 Business in the Front, Party at the Back!
It's that time of the year again!
Everyone is back from their summer break and we are hosting a series of "Back to Work" Networking Event to welcome you back to Malaysian-French Business Community.
We will be starting from the Southern Region (Johor), Kuala Lumpur, Paris and ending it in the Northern Region (Penang).
Limited seats available, register now, its time mingle the French way!

• Kuala Lumpur - 9 October • Johor - 24 September