Deloitte: 2023 Global Employer Services Southeast Asia Seminar - Strategy into Practice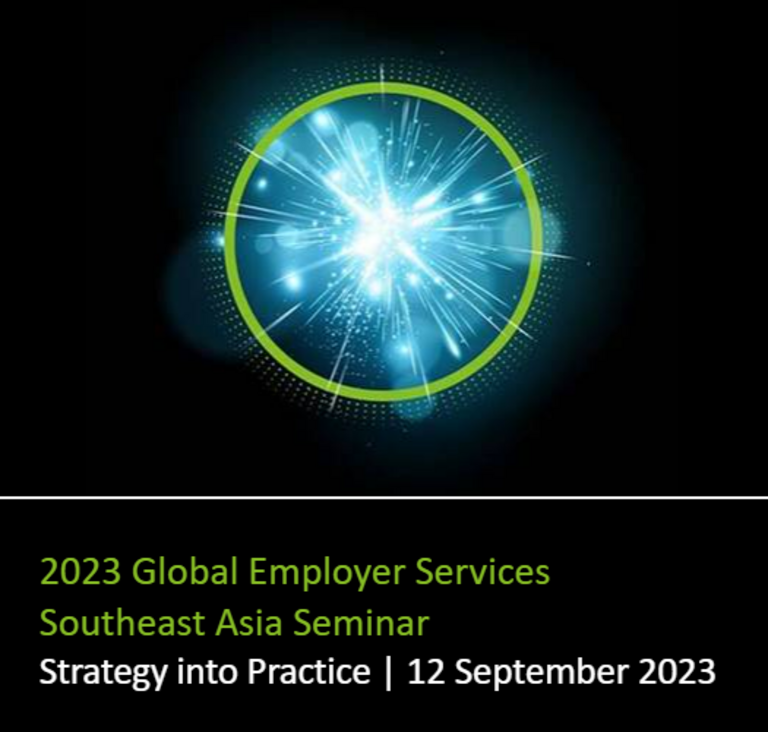 CCIFM Member Deloitte Malaysia will be organizing a Global Employer Services (GES) Southeast Asia Seminar (SEA) - Strategy into Practice on Tuesday, 12 September 2023 at One World Hotel, Bandar Utama City Centre.
Members of the chamber will be able to enjoy a special discounted fee of RM680 per person when they register for this Conference.
Deloitte's invitation
Staying current in a rapidly advancing world driven by digitalization and artificial intelligence is crucial for effectively managing a workforce that is constantly evolving.
Join us at the Deloitte 2023 Global Employer Services (GES) Southeast Asia seminar, where we aim to empower you with strategies that will future-proof your workforce and align with your business and talent goals.
With a strong focus on governance, this seminar will also update you on the latest in tax and immigration specifically in Malaysia and other Southeast Asian locations.
Embark on this journey with us and let us guide you towards success in optimizing, reshaping, and transforming your mobility and talent programs!
Agenda
Fire-side chat with the tax authorities

how HR practitioners and their organisations can benefit from Malaysia's Special Voluntary Disclosure Programme (SVDP).

Exploring the best governance practices in talent and mobility management.
Reassess remote work policy – whether it is a hidden gem or unknown devil as we explore the opportunities and impact from compliance and risk management.
Coffee with immigration authorities to share on immigration trends – understanding the policy and evaluation process; and how to manage cross-border talent, arising from revolutionary changes in immigration policies across SEA.
Event details
Date

Tuesday, 12 September 2023

Time

8.00 a.m. – 5.30 p.m.

Venue

One World Hotel,

Bandar Utama City Centre,

Petaling Jaya

Seminar Fee

RM750 per delegate
RM700 each for group booking of 2 or more delegates
For foreign delegates, fees are USD 200 per delegate (USD 180 per delegate for 2 or more delegates).
All registrations must be made by 4 September 2023.
Seats are limited and registration is on a first-come, first-served basis. All seats are subject to final confirmation from us and upon payment received by 4 September 2023.
No refund or cancellation upon registration.
No extra charge for substitute delegates. Please inform us of your replacement before the closing date.
The organizer reserves the right to cancel and/or make changes to the programme, venue, speaker(s)/ facilitator(s) and/or topic(s) if warranted by circumstances beyond its control.
For any inquiry please contact:
Tan Keat Meng (Mr)
Director | Global Employer Services - Immigration
Agensi Pekerjaan Deloitte Sdn Bhd
D: +60 37610 8767 | keatmeng@deloitte.com