Famous French actress Mélanie Thierry visits le French Festival 2016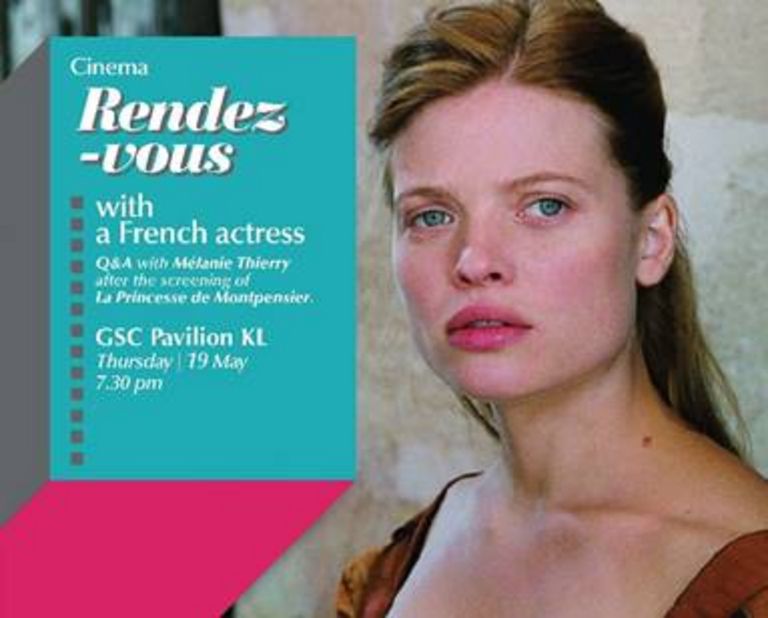 Special screening of La Princesse de Montpensier by Bertrand Tavernier
In the presence of actress Mélanie Thierry

Thursday 19th of May 2016 at 7.30 GSC Pavillion

Well-known French actress Mélanie Thierry will be hosting a Q&A session after the screening of the film.

Booking GSC tickets
As the film is included in the French Film Festival programme, please purchase your GSC tickets online from the 17th of May.
This sumptuously intelligent film that won the best costume design César in 2010 is based on a novel by the classical writer Madame de La Fayette and oscillates between reason and passion, loyalty and desire. The whole story takes place in 16th century France during the wars between Catholics and Protestants. With her chubby face, luscious lips, and honey-coloured hair, Mélanie Thierry looks like a fever dream
She plays the title character, the beautiful Marie de Mézières, in love with her cousin Henri de Guise but forced by her father to marry Philippe de Montpensier whom she has never met.
The film will leave you wondering how a 16th century heroine of a movie based on a 17th century novella could feel like a 21st century woman all without seeming at all anachronistic. Mélanie herself will be there to relate her experience.
The visit of Mélanie Thierry to Malaysia has been made possible thanks to the support of