Five Trends Foreign Investors to Malaysia Must Look out for in 2023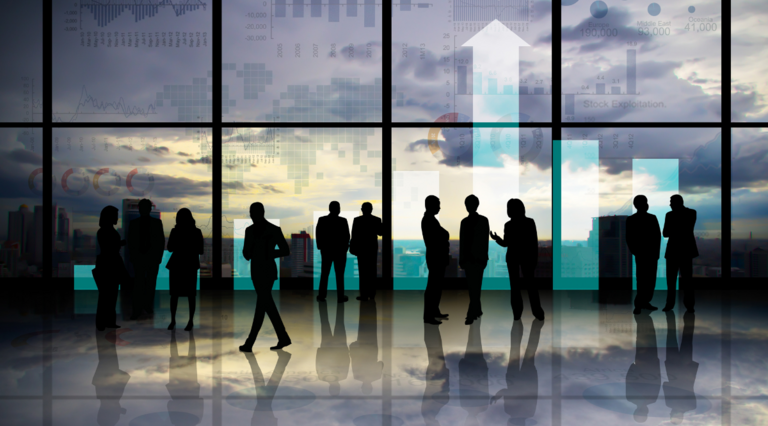 Foreign investors to Malaysia have been enjoying much more attention than they had been receiving previously: the day after taking office, the new International Trade and Industry Minister, Tengku Datuk Seri Zafrul Tengku Abdul Aziz announced that restoring investors' confidence and increasing foreign direct investments (FDI) are among the new government's top priorities. Later in December, Sabah chief minister Datuk Seri Panglima Haji Hajiji Noor publicly warned all government officers to speed up the process of approving local and foreign investment applications in line with the state government's investor-friendly approach. Even the new Prime Minister Datuk Seri Anwar Ibrahim himself reminded Malaysia's newly appointed heads of diplomatic missions to attract more foreign investments back to Malaysia.

For companies with investments in Malaysia and those planning to invest in Malaysia, here are five trends foreign investors to Malaysia should watch out for in 2023:

Trend 1: your workers have more rights
As of 1st January 2023, having employees has become more expensive in Malaysia. This is not only because of increasing reports of foreign investors finding it harder to attract local talent and following the implementation of the Minimum Wages Order 2022: the changes to Malaysia's Employment Act 1955 will enter into force (see here for a detailed discussion).

At large, these changes give employees more rights and benefits, the costs of which should be borne by the employers. For instance, the 98 days of paid maternity leave are an increase by over 60% from the previous 60 days. Terminating pregnant employees is also much harder now and, for the first time in its history, Malaysia introduced paternity leave, albeit for a very short period of time only.

Employees are further entitled to longer sick/hospitalization leave and their weekly maximum working hours are reduced from the current 48 hours to 45 hours. They also receive much more protection in case of discrimination and in case of sexual harassment, with fines of MYR 50,000 likely being a significant deterrent.

Most importantly, however, the Employment Act now applies to most employees in Malaysia as previously, its scope was limited. Granted more rights overall, we expect Malaysian employees to demand more rights of their own now independently.

What you should do in light of this trend
You need to implement the changes that come with the Employment Act. Our graphical overview should quickly give you an idea where you stand and what steps you still need to take.
Keep in mind that there are numerous new obligations for employers. Ideally, you sit down with a lawyer specialized in employment law to discuss your particular situation.
As we anticipate that going forward, employees will demand more rights of their own independently and more proactively. Make sure that your HR strategy is ready for a change.
Trend 2: you will need to become ESG-compliant one way or another
According to a recent survey by the managing consulting firm McKinsey, 94 percent of CXOs reported that their responsibilities relating to ESG had expanded compared with three years ago. 47 percent of respondents indicated that the increase in responsibilities was significant.

This trend is partly driven by legislation: The German Supply Chain Responsibility Act is in force as of 1st January 2023. In simple terms, this law requires shifts the responsibility of ESG-compliant procurement to the purchasing companies themselves. They face fines if they do not apply the necessary due diligence in selecting their direct and indirect suppliers.

Germany is just the beginning: the EU Council just adopted its position on due diligence rules for large companies and we will very likely see the corporate sustainability due diligence directive – which will apply to all 27 EU Member States – in 2023. This is on top of other environment-related legislation, such as new EU-wide rules on packaging, to tackle a growing source of waste and an EU Regulation on deforestation-free supply chains (see our overview on what to expect in ESG in 2023 here).

What you should do in light of this trend
ESG is not the future. ESG is now. The next year may be your last chance to get your ESG-compliance up to speed before you will lose out in the global market.
Keep in mind that ESG compliance laws cover direct and indirect suppliers one way or another. Even if your customers are mainly in Malaysia, they may demand that you are compliant with relevant ESG-standards.
ESG involves the three domains, environmental, social and governance. There is a lot of work to be done and the start can be most difficult. Speak to an expert on the legal requirements under EU and other laws to fully understand what steps you start with in your situation.
Trend 3: you face more compliance obligations in doing business
Foreign investors will have to heavily invest into compliance. Sanctions by the US, the EU, the G7 and several other countries will continue to impact business in Malaysia. Sanctions in Malaysia? How so? One of the biggest misconceptions about the sanctions in place by various Western governments against Russia, Iran and other "rogue states" is that they don't apply altogether in Malaysia. This perception is incorrect, as we recently highlighted:

Citizens from countries which imposed sanctions must typically follow the sanctions irrespective of where they live and work. In other words: a citizen from an EU country working for a Malaysian company must not do anything that a citizen from an EU country working in France, Germany or Italy would not be allowed to do. Further, subsidiaries companies based in the above countries must not be used to circumvent sanctions in any way.

Violate sanctions at your own risk: going forward, a violation of EU sanctions will result in a fine of 5% of the sanctions-violator's annual turnover. Even worse, the persons involved in the violation face up to five years in prison.

The subsidiaries of EU companies face further compliance anguishes in the form of new obligations stemming from the EU Whistleblowing Directive. We expect that by the end of 2023, all 27 EU Member States will transpose this directive into their national (they should have already done so by December 2021). Subsidiaries of EU companies in Malaysia will thus face new obligations, including the requirement to provide for an easy possibility for whistle-blowers to report – arguably via a local telephone hotline.

What you should do in light of this trend
Skrine has developed a three-step tool to get foreign investors up to speed with their compliance obligations quickly:
Your compliance exercise should start with a review as to what foreign legislation affects your Malaysian company (e.g. US laws, EU laws, etc.). You sure want to avoid the possible fines and prison charges.
Review your contracts and make adaptations to reduce the risk of a violation further. If your business partner does not agree to make the necessary adaptations, based on a
Risk/benefit assessment, determine whether still doing business with that company is worth it. For less important contracts, you may be better off by simply terminating your business relationship in light of the risks you face.
Remember that in addition to huge fines and prison charges, your company also faces significant reputational damages. Malaysian companies which were banned from exporting to the USA because of forced labour allegations know this too well – and it sure cost them dearly.

Trend 4: supply chain disruptions will continue
Never in the history of humankind have global supply chains ever been as disrupted as during the last few years. There is hardly any company which in the last few years hasn't been faced with a force majeure claim or at least heard about it.

While COVID-19 appeared to be under control at large, the opening of Chinese borders could change that. In any event, the Russo-Ukrainian War, inflation, climate change and many other forces are not set to go away anytime soon. Simply put, "disruptions to supply chain operations are set to stay in 2023." For companies in Malaysia, including foreign investors, this means operating under a great amount of certainty.

What you should do in light of this trend
Make sure your standard terms and conditions are fully up to date to include a valid and pragmatic force majeure clause.
When your suppliers declare force majeure, make sure that you know how to act in this situation. The legal questions involved are just one side to consider.
Whenever in doubt on questions of force majeure, make sure you speak to an expert on force majeure. Even template force majeure clauses are often invalid or unsuitable in practice.
Trend 5: you will face more competition in Malaysia
While in the past, many foreign companies focused exclusively on China, the new strategy now is "China Plus One" – a diversification of investments from only in China into other countries. Malaysia is one of main the beneficiaries of this new global trend.

Already by mid-November 2022, over 50% of German companies said in a survey that they would increase their investment in Malaysia and the new government's "courting" of further investment will only spur this trend. Malaysia's relatively cheap skilled labour and its good infrastructure still attracts foreign investors. We anticipate legislation to facilitate foreign investment and, as a consequence, fierce competition among foreign investors to take the best business locations, talent, etc.

What you should do in light of this trend
For now, investing in Malaysia is still rather cheap given the benefits, but this could change in the future. Many companies have already made it clear that they will invest in Malaysia in 2023 and this will mean competition for skilled workers, for suitable locations for your production facilities, for affordable office space, etc.
If you believe that you will face stiffer competition, this may be the right moment to consider an extension of your lease agreement and other relevant contracts under current terms.
You may also ponder whether your overall staffing strategy is suited for the challenges ahead and what steps you should take to retain your best talent.
Source: Skrine | For more information, please visit: Skrine - Advocates & Solicitors