Four Upcoming Legislative Changes in ESG in Europe in 2023 and why Malaysian Companies Need to Adapt to Continue Exporting to the EU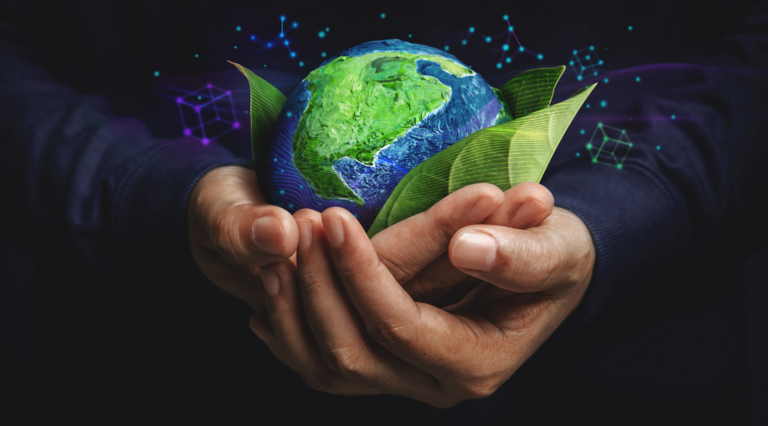 In 2022, ESG has become a buzzword around the globe. Yet, it is more than just that, the shift from purely financial metrics to including sustainability measures is more than just a fad. It therefore doesn't surprise that shortly after taking office, Ministry of Entrepreneur and Cooperatives Development secretary general Datuk Suriani Ahmad urged micro, small and medium enterprises (MSMEs) to "seriously address" ESG aspects in their business models to meet sustainability goals, as well as to remain relevant in the global value and supply chains moving forward. Indeed, Malaysian companies are not at the forefront of the ESG movement.

Remain relevant in the global value and supply chains? How would being ESG-compliant have any impact? In this article, we provide an overview of four legal developments in the EU, which will directly impact the capability of Malaysian exporters to continue delivering their products to one of Malaysia's largest trading partner:

The German Supply Chain Due Diligence Act
Starting from 1st January 2023, large German companies must monitor their own and their suppliers' operations beginning from the extraction process of raw materials to the delivery of the goods to the customer to make sure that they comply with ESG standards.

German companies with at least 3,000 employees in Germany must put in place appropriate tools for risk analysis and management throughout their supply chains (direct and indirect suppliers). From 1st January 2024, companies with at least 1,000 employees are equally covered by the new law.

Those who fail to meet their new obligations will be slapped with heavy fines of up to EUR 8 million – almost MYR 40 million – or, even worse, up to 2% of their worldwide annual turnover. They can also be excluded from public tenders.

What this means for Malaysian companies
German companies will not run the risk of paying millions of Euros of fines. In light of this threat, the construction company Strabag has already announced that it will no longer bid for any new projects in Africa, where it was a major player.

Thus, going forward, German companies will only purchase from entities which can demonstrate full compliance with the required ESG standards. Direct and indirect Malaysian suppliers which fail to meet the requirements will lose out.

The EU Corporate Due Diligence Directive
What happens in Germany from 1st January 2023 is a predecessor to what is set happen across the EU – with a wider scope, more stringent requirements and harsher fines: the EU Corporate Due Diligence Directive is planned to be passed in 2023 and all 27 EU Member States will then need to pass national laws in accordance with the Directive.

What this means for Malaysian companies
Malaysian companies will feel the effect of the EU Corporate Due Diligence Directive even more than the German Supply Chain Due Diligence Act given its wider scope and more stringent requirements, as well as the application throughout the EU. Direct and indirect Malaysian suppliers will need to meet the required standards or not be chosen as suppliers.

EU Regulation on Packaging and Packaging Waste
Each European citizen generates almost 180 kg of packaging waste per year and the EU wants to put an end to this. In 2023, it will therefore pass an update to its current packaging and packaging waste legislation framework with the goal of decreasing packaging waste by 37% by 2040 in comparison with the current legislative framework.

The to be implemented Regulation will introduce among others many measures to make packaging fully recyclable by 2030 and mandatory rates of recycled content that producers have to include in new plastic packaging. There is also a strong push for biobased, biodegradable and compostable plastics.

It is not clear yet what the fines will be for a violation of this Regulation as they will differ from EU Member State to Member State. However, what all fines have in common is that they must be effective, proportionate and dissuasive.

What this means for Malaysian companies
Going forward, Malaysian companies will need to adapt how they package their products when they export them to the EU. While this sounds like just having to meet another set of requirements, it could prove difficult because certain materials which will need to be used in the future, such as biodegradable plastics, are not even easily available in Malaysia.

Malaysian companies therefore need to acquaint themselves with the new rules as soon as they have been formally passed and ensure that they can meet the necessary requirements – or else lose out on the EU export market.

EU Regulation on Deforestation-Free Supply Chains
The main driver of deforestation and forest degradation around the world is the expansion of agricultural land. The EU, as a major consumer, is responsible for this development and therefore aims to minimise EU-driven deforestation and forest degradation.

This Regulation will set mandatory due diligence rules for operators which place specific commodities on the EU market that are associated with deforestation and forest degradation. This among others includes several types of palm oil products as well as wood, including in the form of wooden packaging cases, boxes and furniture.

All relevant companies will have to conduct strict due diligence if they place on the EU market. The ultimate goal of this Regulation is to tackle deforestation regardless of whether it is legal or illegal, put in place strict traceability requirements linking the commodities to the farmland where they were produced and implement a country benchmarking system. Violations of these obligations will result in fines of at least 4 % of the operator's or trader's annual turnover in the Member State(s) concerned.

What this means for Malaysian companies
In light of the high fines, operators and traders are certain to implement the necessary due diligence. The EU Regulation on Deforestation-Free Supply Chains only affects Malaysian companies from certain industries. However, the potential effect is nevertheless significant as palm oil-related products are among Malaysia's most important products going to export.

Conclusion
The EU is Malaysia's fifth-most important trading partner. In 2021 alone, Malaysian companies exported goods worth more than MYR 140 billion. Exporters will need to adjust to the upcoming legal changes if they want to stay competitive as suppliers. Given their mandatory nature, the new rules will be non-negotiable for EU purchasers.

97.4% of business establishments in Malaysia are MSMEs. These businesses are responsible for nearly 37.4% of the country's GDP and 47.8% of the country's employment. All the while, it is this group which still has a lot of catching-up to do. ESG is not the future. ESG is now.
Source: Skrine | For more information, please visit: Skrine - Advocates & Solicitors