France-Laos Economic Forum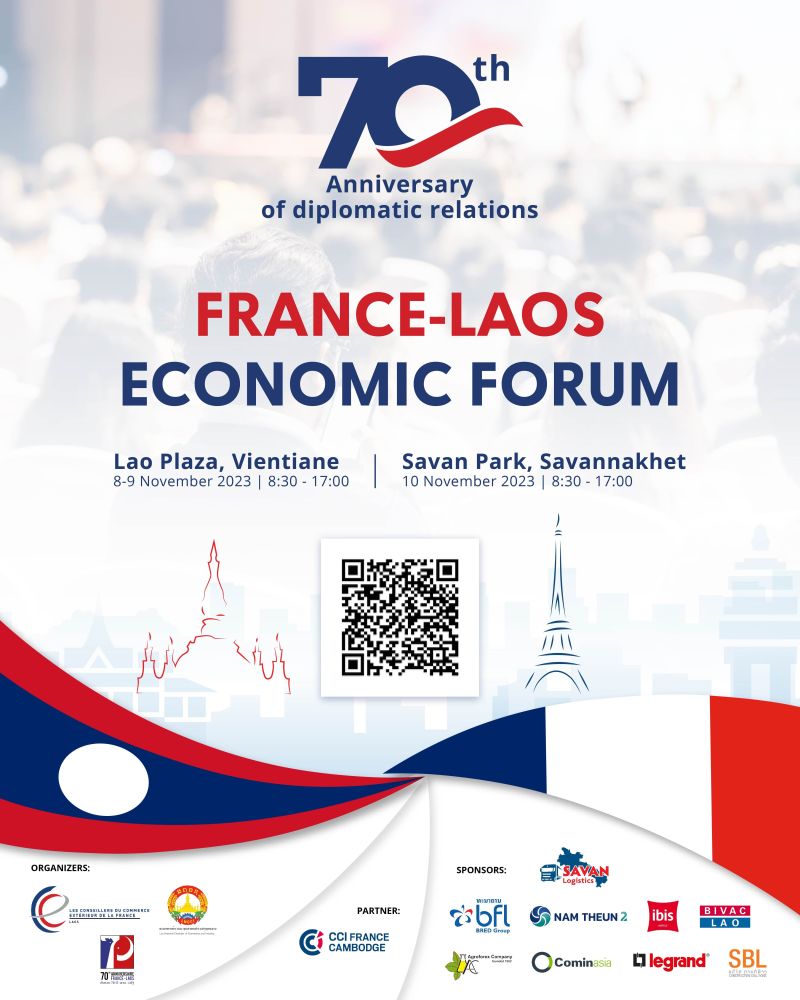 For the 70 anniversary of the diplomatic relations, discover and participate in the France-Laos Economic Forum from the 8 to the 10 of November 2023.
Leading experts will share their knowledge about the rapidly expanding Lao market, highlighting key sectors and areas of opportunity.
This event is organized by the Committee of Foreign Trade Advisors of France in Laos. It will showcase tremendous business opportunities available to ambitious French companies in Laos.
The France-Laos Economic Forum will ben about:
The Companies in Laos with overviews of Lao SME landscape and the Lao Business Forum and presentation of the French companies in Laos.
Business Matching & Networking between the French CCI companies in the region and economic players in Laos
An Economic Session including macroeconomic interview and overview of the financial sector
Presenting the different sectors of activity (Energy, Agricultural, Construction, Tourism, Health, Digital...)
Full agenda/Registration: https://shorturl.at/jkoO7 Or scan QR code