French Heritage Trail In Penang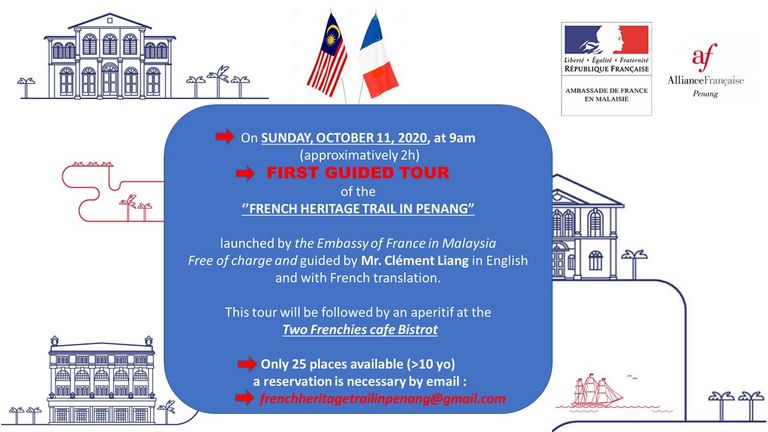 Join the French Heritage Trail in Penang, a historic itinerary that guides visitors in discovering the many sites of French reminiscence in Penang both on the island and the mainland, Seberang Perai.
This exciting new heritage trail will allow all visitors in Penang a dive into the individual stories of French people who have contributed to the collective history of Penang since the end of the 18th Century. The trail will offer Penangites as well as Malaysian and foreign tourists a concrete approach to the history of the city and its expatriate communities over two centuries.
Check out the full trail, its free for all, my.ambafrance.org/trail !