Ipsos the Game Changer for your Business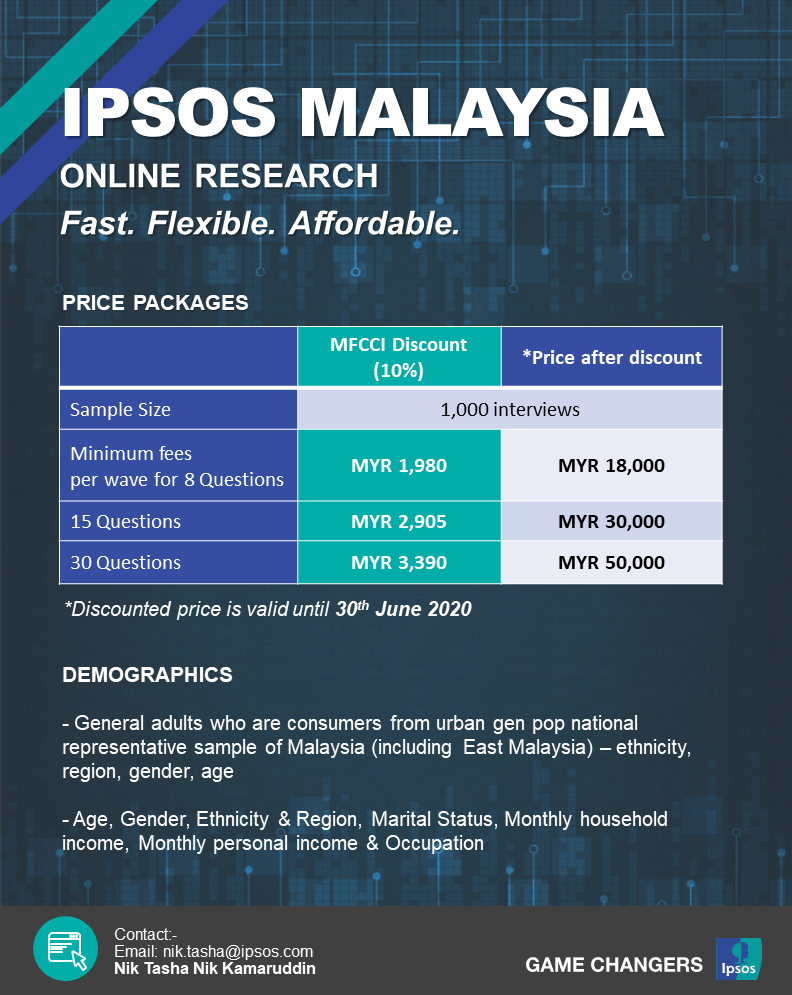 Special Promotion for CCIFM Members
Amidst COVID-19, the need for reliable information to make confident decisions has never been greater. Boost your business with CCIFM members, Ipsos in this crucial time.

Ipsos online research addresses diverse market needs by delivering a data-only offer built around our unrivaled data collection assets and infrastructure.
Its solutions facilitate an Omnichannel experience with multi-country capability, combined with a local country-based approach to sales and support. They deliver flexible services, speed, and accuracy leveraged by innovative solutions and high-quality data outputs.

Ipsos is here to not only supply data but as your reliable partner who can produce accurate and relevant information and turn it into actionable truth.
So that you can act faster, smarter, and bolder!