Johor Flood Relief 2023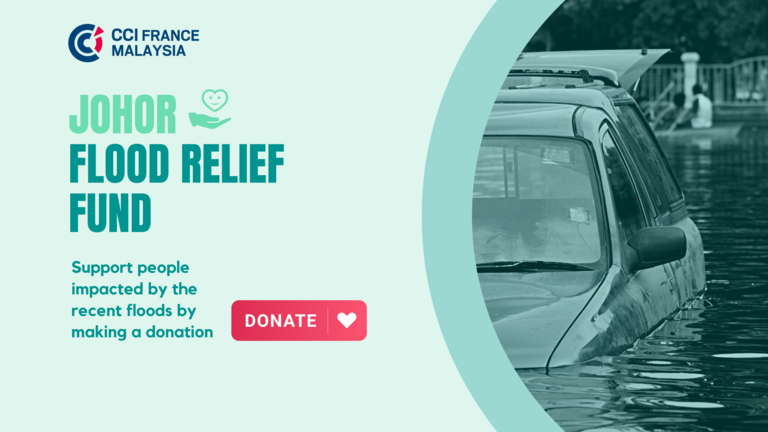 JOIN OUR INITIATIVE AND SUPPORT THE PEOPLE IMPACTED BY THE RECENT FLOOD IN JOHOR
Dear members and friends,
For the past few days, the state of Johor has been hit with devastating floods, affecting directly some 40,000 people.
CCI FRANCE MALAYSIA believes that our Malaysian-French Business Community could show its support to the wonderful people of Malaysia whose warm hospitality we enjoy all year long.
CCI FRANCE MALAYSIA is setting up today a special 'Flood Relief Fund" for French individuals and companies willing to show their support under the patronage of French Ambassador to Malaysia, H.E Axel Cruau.
This will be an initiative by CCI FRANCE MALAYSIA and its member companies. More than the amount, the gesture and the signal it sends will be what counts. The contribution received through this fund, whatever they are, will be given to "Tabung Bencana Negeri Johor" closing date for the collection of the fund will be by Monday,13 March 2023.
Click here to donate.
Thank you,
Richard Fostier
President - CCI France Malaysia