Malaysia Budget 2024: Real Estate Key Highlights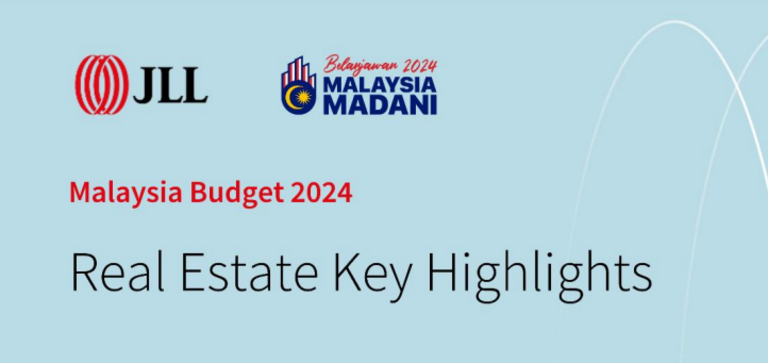 Budget 2024 was tabled in the Parliament on Friday, 13th October 2023 by Prime Minister and Minister of Finance, YAB Dato' Seri Anwar bin Ibrahim. Based on the theme of "Reformasi Ekonomi, Memperkasakan Rakyat (Economic Reform, Empowering People)", it will be the largest budget to-date, with an allocation of RM393.8B (approx. US$83.3B), surpassing Budget 2022's allocation of RM388.1B.
The 2024 budget is based on the MADANI Economic framework which is the main focus of the Unity Government in ensuring that the interests and needs of the people are taken into account in addition to driving the country's economic growth.
Here at JLL, we highlight several Budget 2024 proposals from the real estate point of view.
For more information, please click here