Meet our new President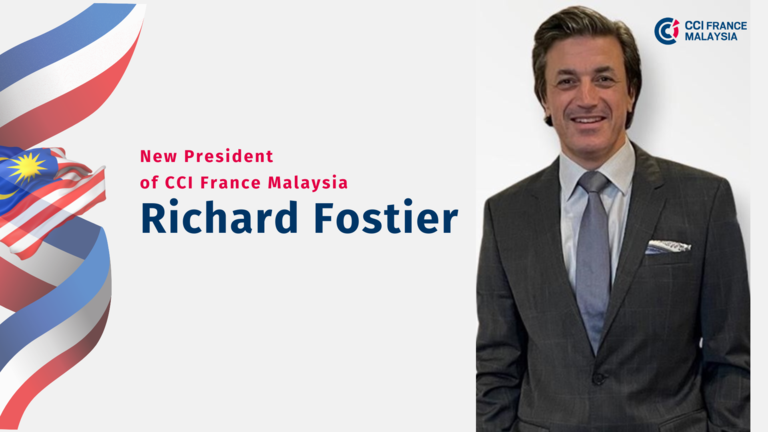 Further to the CCIFM Board Meeting that took place on 8th September 2022 at the CCIFM office, the CCIFM Board of Directors have chosen its new President.
We are delighted to introduce our new President Mr Richard Fostier.
Richard has been in the CCIFM Board for over 10 years and has held the positions of President and Vice President in the past.
He began his career in 1995 in the French public service where he was employed throughout his service time by the various Ministries of Cooperation, Equipment & Transport and Finance & Foreign Trade.
His career expanded in 2007 into infrastructure multinational companies joining the railway construction subsidiaries of SPIE and COLAS Groups where he held various senior positions becoming over the years Deputy Group CEO, overlooking the business activities in Asia & Northern Europe.
Since 2017, he ventured into his own company, Resource Expert Partners (REP) Sdn. Bhd., specialized in business representation services, consultancy and trading in Malaysia & South-East Asia.
Having worked across borders and exposure to international players and cultures, he acquired broad international experience and market knowledge which also led him to hold numerous institutional mandates as French Foreign Trade Advisor, Advisory Board Member of the French Chamber of Great Britain, Board Director of Eurocham and Administrator of the international network of the French Chambers of Commerce & Industry.
He today holds the mandates of French Foreign Trade Advisor and President of the French Malaysian Chamber of Commerce & Industry.