Event report
More than 200 members gathered at the CCIFM Back to Work Cocktail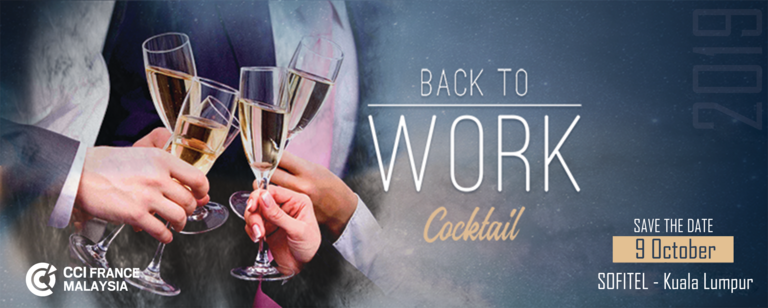 The summer break just comes to an end and it was time for the quintessential French networking cocktail, for the Malaysian French Business Community to welcome the newcomers.

Over 200 guests were welcomed by Mr. Gilles Waeldin, President of CCIFM and H.E. Frederic Laplanche, French Ambassador to Malaysia, showcasing the strength and network of the French Business Community in Malaysia.
It was also an occasion for CCIFM to introduce its new chairman Datuk Zainal Amanshah. Datuk Zainal is replacing SM Nasarudin SM Nasimuddin, the Joint Group Executive Chairman of Naza Group of companies, who has contributed 10 dynamic years of chairmanship from 2009-2019.
Datuk Zainal has been long involved in the French business network during his eight-year tenure as the CEO of InvestKL. During his leadership of InvestKL, the agency successfully attracted more than 80 large multinational corporations to set up regional hubs in Greater Kuala Lumpur and brought in a total of more than RM12 billions of committed and approved investments, which led to the creation of 12,000 regional jobs.
Datuk Zainal also worked closely with CCIFM to ensure assistance was always given to French investors and during his tenure he played an active role on the development of CCI FRANCE MALAYSIA. He officiated the launching of CCIFM's third business center in KLCC area, end of last year and the signing of the memorandum of understanding between CCIFM, TALENTCORP and INVEST KL to facilitate the collaboration on The Malaysia Global Talent Programme.
CCIFM thanks all its event partners, lucky draw sponsors and last but not least its members in making the Back to Work cocktail, yet again, a great success!
Event Sponsors

Lucky Draw Sponsors