Saya Sayang Paris - One Planet x Le French Festival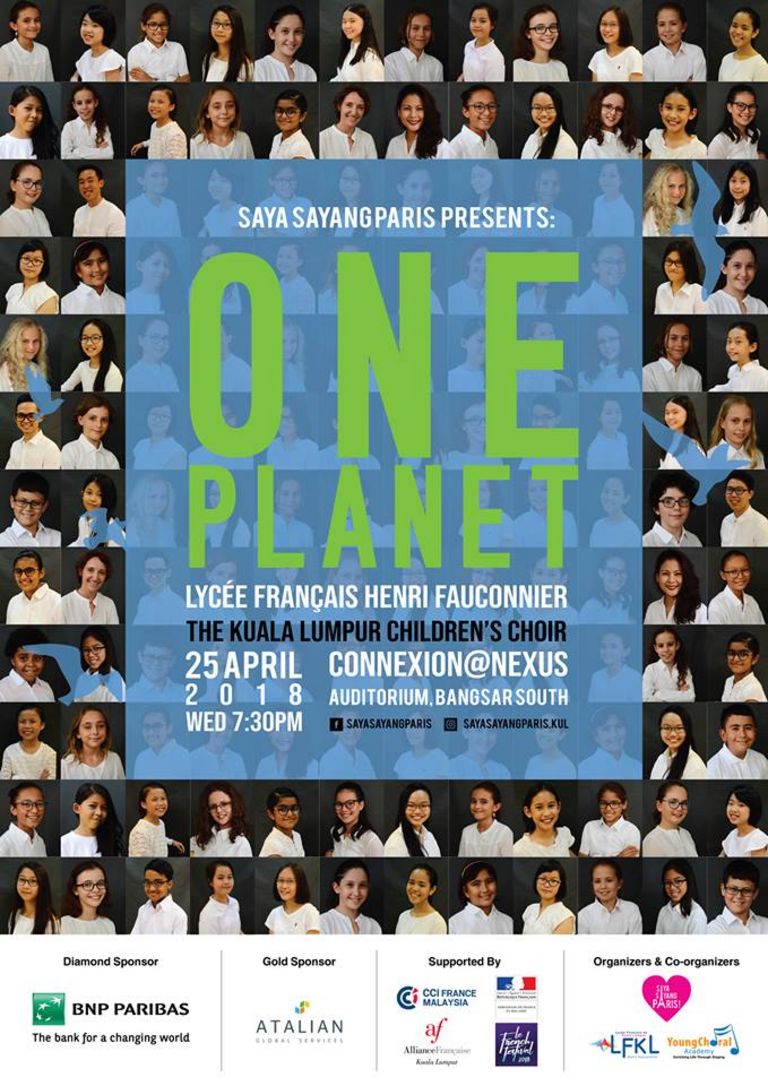 The event gives a platform to children of different nationalities to perform on the same stage.
This year, 43 youth of the Lycée Francais Henri Fauconnier, The Kuala Lumpur Children's Choir, accompanied by a Malaysian French-speaking singer, Najwa Halim, and dancers, wish to deliver a message: the importance of caring for the environment.
From P. Ramlee to Henri Salvador, Kampung Nelayan to La Mer, they are giving a voice and lyrics to ONE PLANET Summit, the commitment of the world leaders to win the battle against climate change.
Get your tickets now for Saya Sayang Paris !