What Worries Malaysia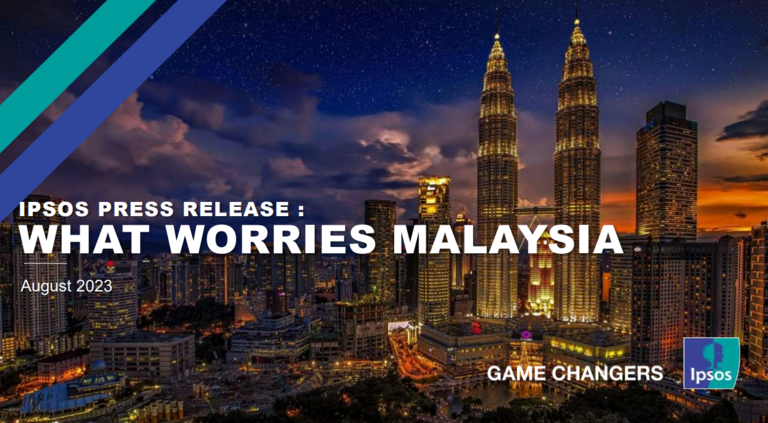 The findings from the "What Worries Malaysia" study reveals:-
Inflation concerns stabilized, but remain unabated.
Consumer spending on a downward trend since Jan 2023.
Malaysians are still optimistic about country's direction.
Azamat Ababakirov, Senior Research Manager, Ipsos Public Affairs mentions:-
"We are in the new normal in the post-GE15 period, characterized by the post-pandemic economic recovery. The top three issues concerning Malaysians – namely political/financial corruption, inflation, and unemployment – have stabilized at their constant levels since January 2023.
Despite government attempts to rein in inflation, it remains persistent as the second most worrying concern in Malaysia every month since June 2022. Consumer purchase intentions for household and big-ticket items have been on a downward trend since the beginning of 2023.
Nonetheless, Malaysians continue to stay optimistic about their country's direction."
More details are in the attached press release and available at:- https://www.ipsos.com/en-my/press-release-what-worries-malaysia-0