4ème Edition des "Pépites de la Malaisie": Investir le marché malaisien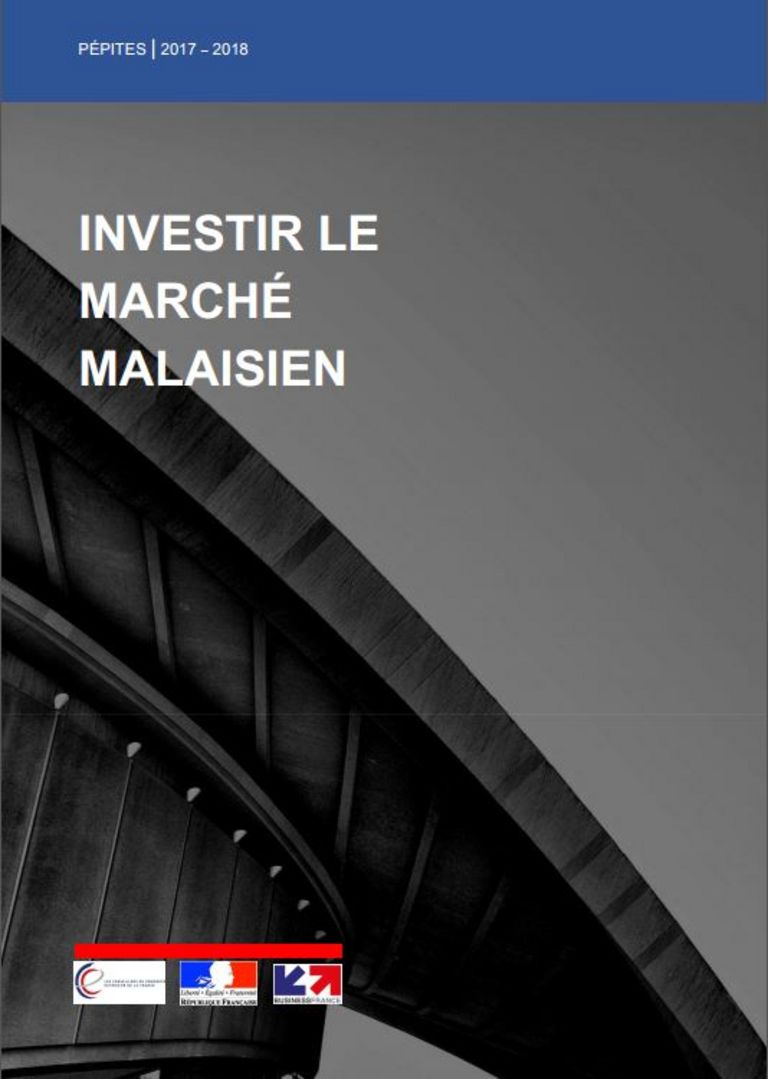 In partnership with the Economic Department of the Embassy of France in Malaysia and the Business France office in Kuala Lumpur, the Foreign Trade Advisors of France in Malaysia published the 4th edition of "Pépites de la Malaisie": Investir le marché malaisien.
The business environment in Malaysia in 2017-2018 is globally attractive. Many opportunities are possible for French companies with technology or renowned expertise, and for entrepreneurs full of ideas and determination.
CCEF (Conseillers du Commerce Extérieur de la France en Malaisie) represent large companies, SMEs / ETIs and TPEs present in the following sectors:
- Aeronautic
- Agro-food
- Automobile
- Construction
- Retail - Luxury
- Energy
- Franchising
- Urban mobility and connectivity
- Oil & Gas
- Liberal professions
- Health
- Tourism
- Rail Transport
They regularly draw up an analysis of these markets' evolution, the related opportunities and means of access, and deliver their conclusions in this study.
Please download the file here.