Event report
Economic Outlook 2022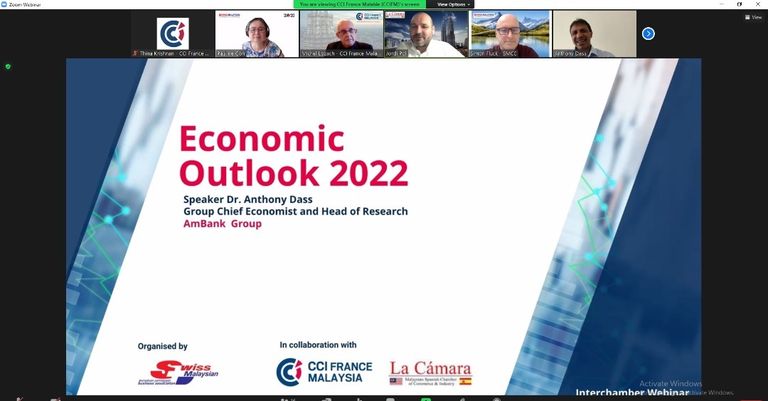 CCIFM's annually co-organised Economic Outlook event with the Swiss Malaysian Chamber of Commerce (SMCC) and Malaysian Spanish Chamber of Commerce & Industry (La Camara) took place on the 10th of March, virtually.
Welcome speech were given by Mr. Simon Fluck, chairman of SMCC, Mr. Michel Lozach, managing director of CCIFM and Mr. Jordi Pol, chairman of La Camara. An economic overview of the economic situation in Switzerland was presented by Mr. Werner Bardill, Deputy Ambassador of Embassy of Switzerland in Malaysia. Our main speaker, Dr. Anthony Dass, Group Chief Economist, Ambank gave an in-depth insight on how the outlook for the world economy especially in Malaysia is expected to expand in 2022. He also spoke about the opportunities and challenges we will have in the year 2022.
If you missed the webinar, please click here to watch it.