Event report
Economic Outlook and Post Budget 2020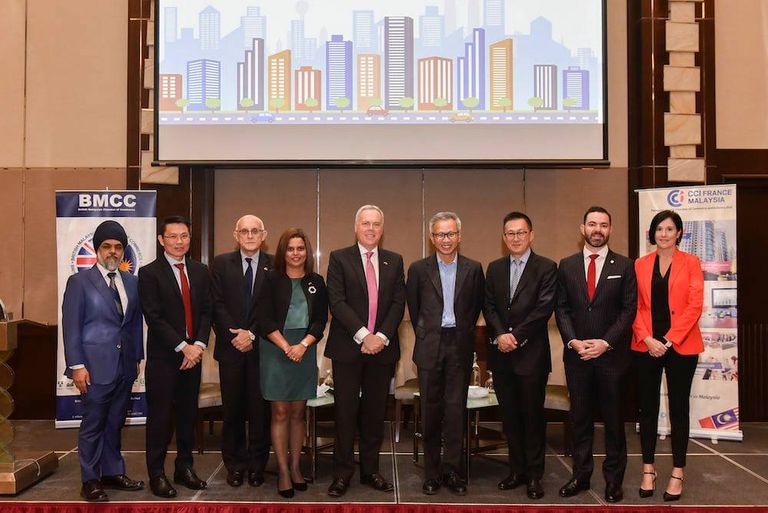 CCIFM co-organized the Economic Outlook and Post Budget 2020 with the British Malaysian Chamber of Commerce, which gathered close to 100 participants on the 31st of October at Intercontinental Hotel Kuala Lumpur.
The keynote speaker of this event was YB Tony Pua, the Political Secretary to the Minister of Finance, who provided an insight into the government's direction and vision for a sustainable economic growth and on how the Budget aptly addressed the hopes of many Malaysians to alleviate the rising cost of living and place enough emphasis on digital transformation in preparation for Industry 4.0.
This was followed by panel discussion on the topic Economic and Market Forum: Where Malaysia is Today & What More Needs To Be Done" by Prof. Dr. Edmund Terence Gomez, Professor of Political Economy at University of Malaya, Mr. Wing Peng Yee, Chief Executive Officer at Deloitte Tax Services, Ms. Natasha Pheiffer, Managing Director Asia of BEA Systems (International) Limited, the panel discussion was moderated by Omar Mahmoud, Head of Global Banking at HSBC Bank Malaysia. The half day event ended with a good understanding on the Budget 2020 and a networking lunch.