Elektro Serve to Invest in the Production of Oil and Gas Equipment in Kazakhstan in Partnership with French Companies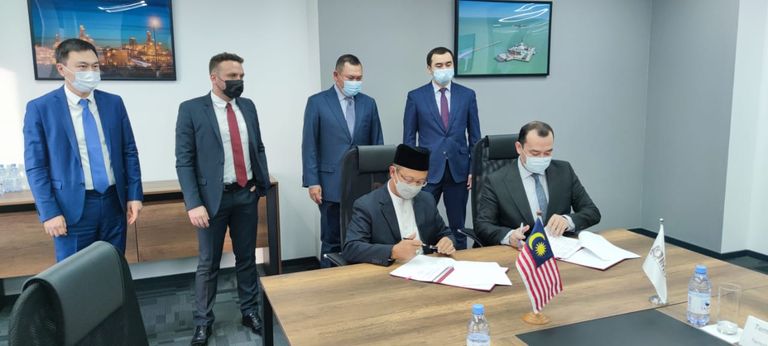 For the past 32 years, Elektro Serve (M) Sdn Bhd, a fully owned Bumiputera company, has been providing maintenance services for all type of heavy rotating equipment and all industries.
During the last 6 years, they have been developing partnerships with French and European companies to localise their production and services in Malaysia and aimed the supply for the APAC region.

MIDA has always been a very strong support to Elektro Serve by giving them a few grants and tax incentives in Malaysia and a presence support in the targeted companies in France and other European countries. These companies are Leroy-Somer NIDEC, HPP, Carbotrade, MIP Robotics from France and INDAR Ingeteam from Spain.
Elektro Serve now reproduce the same pattern in Kazakhstan. In 2020, Kaz Elektro Serve Ltd was born as a subsidiary of Elektro Serve Malaysia for three scopes in stages:
maintenance services and after sales market network for heavy rotating equipment
localised manufacturing and assembly of several equipment for the Eurasian Economic Union (Russia, Kazakhstan, Belarus, Armenia, Kirghizstan)
EPCC contracts
In December, Mr Mohd Nasar Othman CEO Elektro Serve of has invited all the European partner to join in the Kazakhstani adventure and they will be both shareholders as well as investors.
In February 2022, Kaz Elektro Serve and the European partners (Carbotrade from France and INDAR from Spain) signed an MoU with IMBC, the International Machine Building Company representing the three giants of oil and gas in the country, namely TCO, NCOC and KPO. Called the big 3 in the region, they are consortiums between O&G operators such as Total, Chevron, Eni, ExxonMobil, Shell and the local operator KazMunaiGas.
To go even further, Kaz Elektro Serve is planning, in a near future, to acquire shares of a subsidiary of KazAtomProm (biggest Uranium producer worldwide) for this machine building and maintenance services within the Samruk Kazynah group of companies (equivalent to Kazanah National in Malaysia). MoU regarding this venture has been signed recently.

More Information : http://www.elektroserve.com.my/