Event report
French Career Development Talk 2019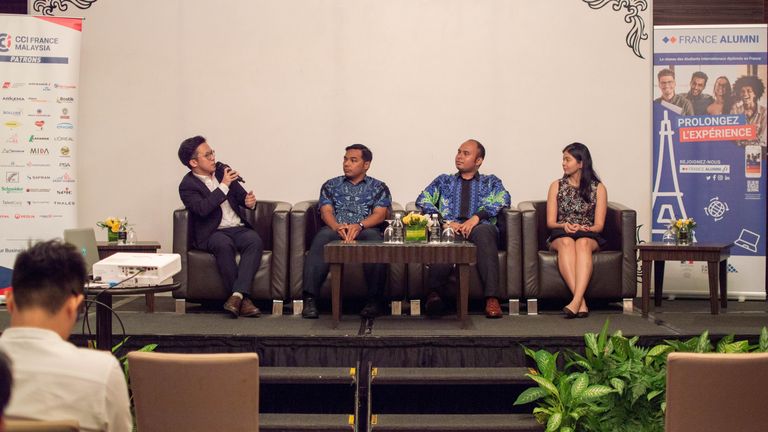 The French Career Development Talk 2019 took place on 14th November 2019 at Impiana KLCC Hotel. This yearly affair is co-organized by CCIFM and Malaysia-France University Center (MFUC).
The event is part of the CCIFM's initiatives to create synergies between French companies based in Malaysia and French Alumni, mainly Malaysians who have studied in France.
The Career Talk provide information on various occupational norms, HR trends and allowed alumni to interact directly with the companies, about 15 companies and 40 alumni gathered at the event.
Companies learned on the advantages of recruiting and retaining French Alumni within their organization and at the same time French Alumni shared their experiences on returning and working in Malaysia.
The chamber aims to build a long-term vision on career development for Malaysian students returning from France, especially within French companies and will continue to work in collaboration with MFUC and other Alumni bodies such as MASAF.