Roadshow with MIDA Paris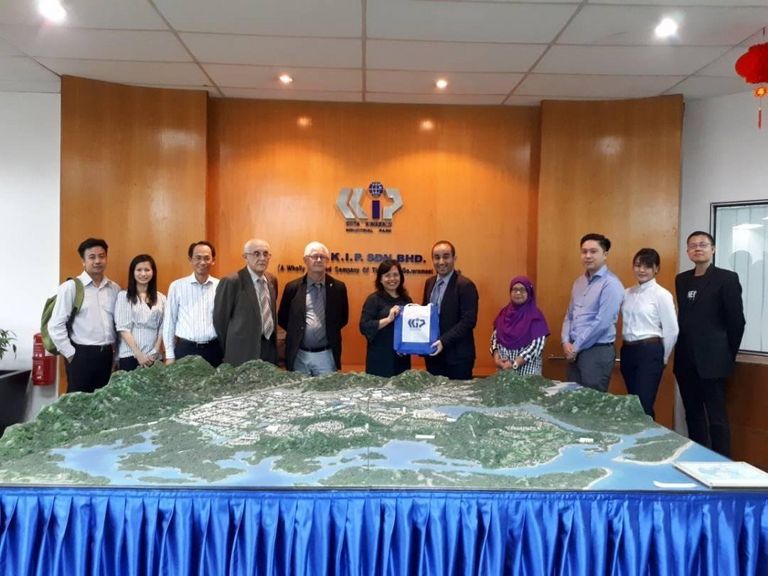 The chamber organized a roadshow across Malaysia in conjunction with the visit of Kamel Benloukil of MIDA Paris and Michel Le Guyader our representatives in France.
The roadshow forged a closer relationship with the local authorities and at the same time allowed our partners in France, to understand better the presence of French companies in Malaysia and the incentive and initiatives taken by the local authorities to facilitate foreign business exchange.
The delegation visited MONIN, a leading French brand manufacturing premium flavored syrups and Safran Landing System, who specializes in the production of carbon brakes for commercial airplanes.
This was followed by a visit to different regions, starting with east coast, where we visited Arkema Thiochemical, Kerteh and the Malaysia-China Industrial Park in Kuantan.
Next was the launching of the new Valeo Malaysia CDA's manufacturing plant in Penang, which will contribute significantly on French investment in the northern state.
Meanwhile, in Sabah we met with the Sabah Economic Development and Investment Authority (SEDIA) and Kota Kinabalu Industrial Park (KKIP) to identify opportunities for French business in Sabah.
The last pit stop was Sarawak, where we visited the Sarawak Corridor of Renewable Energy (SCORE) and Samajaya Free Industrial Zone. Samajaya is a high-tech village that caters for hi-tech industries, during the visit the delegation met with XFAB a wafer manufacturer from Belgium established 10 years ago with about 1,800 employees.
We would like to thank our representatives in the region for coordinating the visit:
Northern Region - Emmanuelle Noury of St Gobain
East Coats - Evelyn Kam of Boccard
Sarawak - Alexis Wan Ullok of Hurricane Geo Inspection Survey
Sabah - Jacques Leizerovici, Mercure Kota Kinabalu