Sofitel Kuala Lumpur Damansara awarded Haute Grandeur Award 2022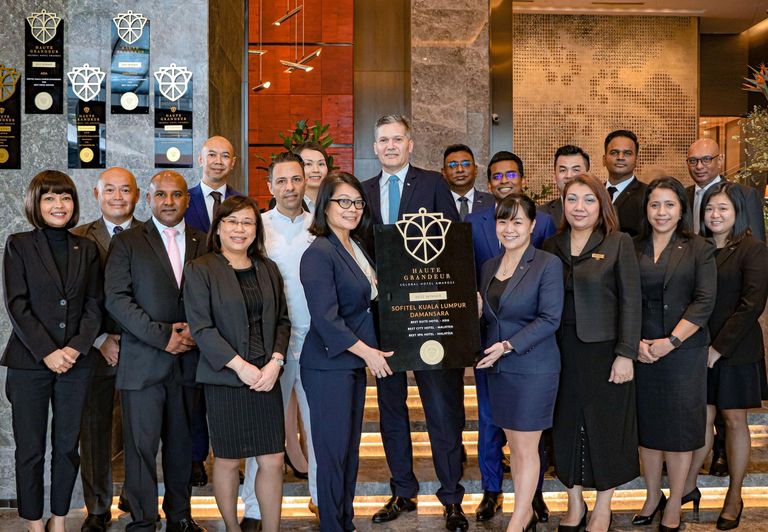 Sofitel Kuala Lumpur Damansara has been awarded for its excellence in hospitality with the prestigious Haute Grandeur Award 2022 for Best Suite Hotel in Asia, Best City Hotel in Malaysia, and Best Spa Hotel in Malaysia.
The Haute Grandeur Global Hotel Awards honour establishments that continuously excel through remarkable hospitality experiences. The Awards are revered as the highest accolade in hospitality – a promise of unparalleled service excellence.
In the world of Award initiatives, Haute Grandeur Global Hotel Awards is unmatched. Excellence is recognized through feedback from guests and not the number of votes by the general public or a panel of judges. This fair and transparent process guarantees unbiased results – a concept exclusive to the brand.
A message from George Koumendakos, General Manager of Sofitel, "We are extremely delighted to receive these awards. Winning these three prestigious awards is a testament to our team's service excellence and our guests' trust in us. We will continue to be committed to creating memorable experiences for all guests. We are especially proud of Sofitel Spa, this is our seventh award since we opened five years ago, I am so glad to see that our focus on wellbeing and a rejuvenating journey towards a holistic experience be recognized."
Sofitel Kuala Lumpur Damansara truly thanks everyone who participated in rating us for the Haute Grandeur Awards.