Events • Members • Actualités
Standard Chartered Opens First Integrated Café Banking Branch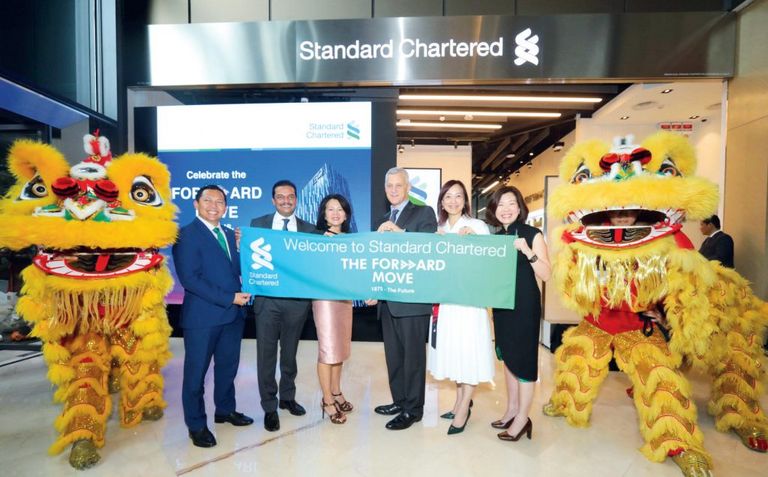 CCIFM member, Standard Chartered Malaysia has unveiled its first integrated café banking branch which redefines the branch experience by transforming the space into a dynamic and multifaceted environment and social meeting place for visitors.
The three-storey Kuala Lumpur main branch is located in the same building as the Bank's new Malaysia head office in Equatorial Plaza and aims to engage with its clients, including those from its Priority and Business Banking segments, in a new and refreshed way.
Commenting on the branch's concept, Standard Chartered Malaysia Head of Retail Banking Lai Pei Si said: "The increasing influence of digital means that convenience is a given rather than a privilege in banking where visits to branches, although no longer necessary, are still a valued experience."
Recognising this, the Bank took the opportunity to break away from the traditional mould of branch banking and adopted the integrated café banking concept as it allows for a balance between digital convenience and people-oriented experience.
"Bringing in a homegrown Malaysian brand such as Tedboy to walk this journey with us was a fitting choice, as it weaves in with our mission to help promising local businesses establish and expand their presence. We also have award-winning Malaysian designer Melinda Looi refreshing the uniform for our frontline employees, in line with our agenda to support women entrepreneurship," Pei Si continued.
The Kuala Lumpur main branch includes a Priority Banking Centre on its first floor which also connects to EQ Kuala Lumpur Hotel. The branch commenced operations on 11 November 2019 and is open from Mondays to Fridays.
Venue: Standard Chartered Head Office, Equatorial Plaza.