The Chamber • Publications
Asia Remote Health & Corporate Wellness Conference 2018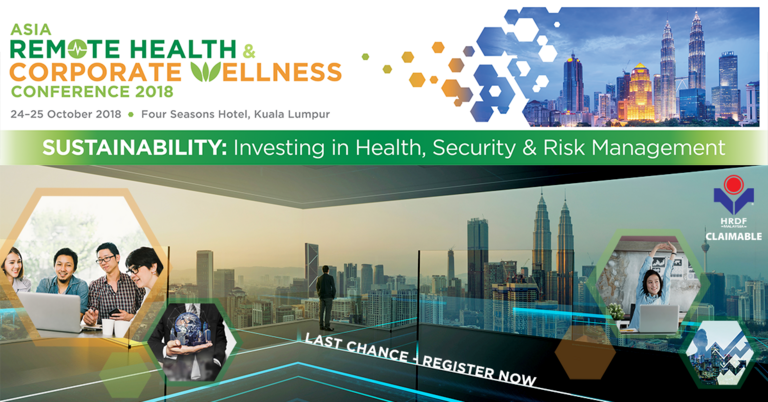 24-25 October 2018, Four Seasons Hotel, Kuala Lumpur
Dear members and friends,

The Asia Remote Health & Corporate Wellness Conference is back for its seventh consecutive year and is organised by International SOS Foundation.

This year, leading experts in the fields of health and well-being, risk management, and travel security will be gathering in Kuala Lumpur, Malaysia to bring you the 2018 edition -Sustainability: Investing in Health, Security and Risk Management.

Click here to download their full program.

For more details about the event, you could visit www.arhc.asia