COVID-19
Get your first Malaysian-made Covid-19 self-test RTK-Ag Salixium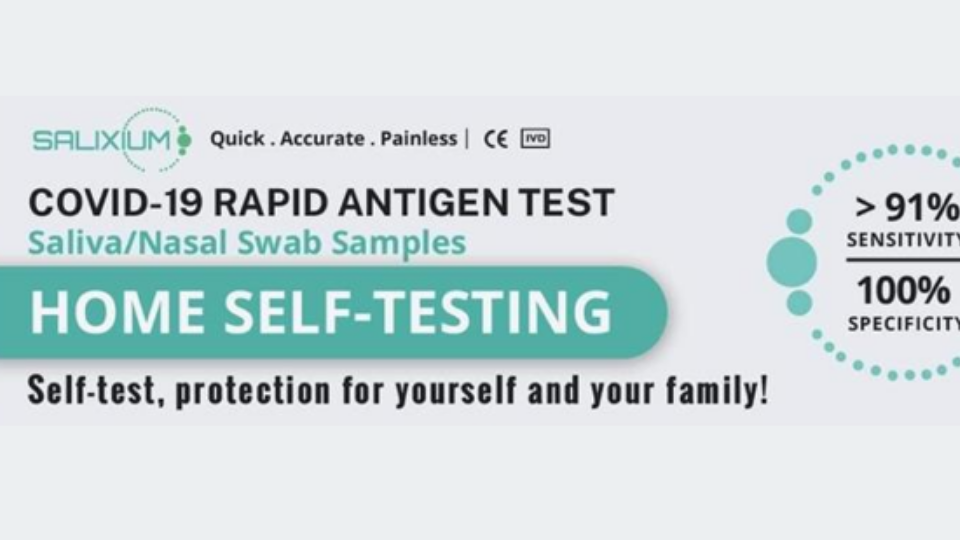 KMF MalaysiaWE is a member of CCI France Malaysia and French-Malaysian company specializing in facilitating international business relation between South East Asia, in particular Malaysia and France.
At the turn of the year, as our nation grappled with the Covid-19 pandemic, KMF Malaysia has begun to explore other avenues; one of the ideas mooted was the CoViD-19 Self-Test Kit, for qualitative detection with high accuracy and rapid test results. Getting tested has now become easy with the introduction of self-test kits.
You can now benefit from the partnership of KMF and its sister company ASR and Reszon Diagnostics International, to access CoViD-19 Rapid Antigen Self-Test Kit (RTK-Ag) that has been approved and endorsed by the Malaysian Ministry of Health (MoH) for public distribution.
https://covid-19.moh.gov.my/semasa-kkm/2021/07/senarai-kit-ujian-covid-19-kendiri-yg-diluluskan-23072021
The non-intrusive RTK-Ag allow home self-test or mass screening for Covid-19 with saliva and nasal swab samples. The results can be obtained almost instantly (less than 15 minutes) from the comfort of our home or any premise. This antigenic test is for single use only; with sensitivity of 91.23% and a specificity of 100%.
The first Malaysian-made Covid-19 self-test RTK-Ag is commercialized under Salixium in the Malaysian market. Its unique feature will be its integration with MySejahtera application. Each test kit comes with unique QR code and will have a smooth interface with mySalixium Apps for results generation, authentication, and test tracing. It is also CE certified and Halvec-verified.
Similar RTK-Ag manufactured by the laboratory have also been exported to some EU countries such as France, Germany, Ireland, and other Asian countries, i.e., UAE, Indonesia, and Japan.
In addition, for those who would still like to have RTK-Ag results via self-test and without going through the hassle of swabbing, KMF MalaysiaWE are also proposing the ALLTest COVID-19 Rapid Antigen Test (Oral Fluid), which is also approved by the Malaysian Ministry of Health (MoH) for public distribution. This RTK-Ag is also for single-use only. It is also non-intrusive and requires only self-collected oral fluid samples. Besides, it has also very high sensitivity of 90.1%, specificity of 99.4% and accuracy of 97%.
This RTK-Ag kit is white-listed in many European countries, including France, and has obtained self-test listing in Austria.
These RTK-Ag allow individuals to conduct self-screen for Covid-19, at less than RM40 (for a fraction of the RT-PCR test) and get the results within 15 minutes.

Special Package for CCIFM Member

KMF MalaysiaWE is also a "ONE-STOP SOLUTION" provider, and together with our affiliated medical partner, it propose a package to CCIFM members, consisting of:
Rapid Self-test kit
In-situ swabbing service (for Salixium)
Demonstration (upon request)
SPECIAL PRICE : MYR 60 /kit/ pax for a session consisting of 100 pax or more in Klang Valley
Upon conducting the swabbing service, KMF MalaysiaWE are also able to provide test results via our affiliated partner clinic (optional).
Contact the KMF MalaysiaWe team today for consultation, assistance in outstation, demonstration, swabbing session for less than 100 pax (Salixium), as well as test results.
03-5032 8957 / 013-862 7327 or seit(@)malaysiawe.com