Is Gig Economy the Future of Work?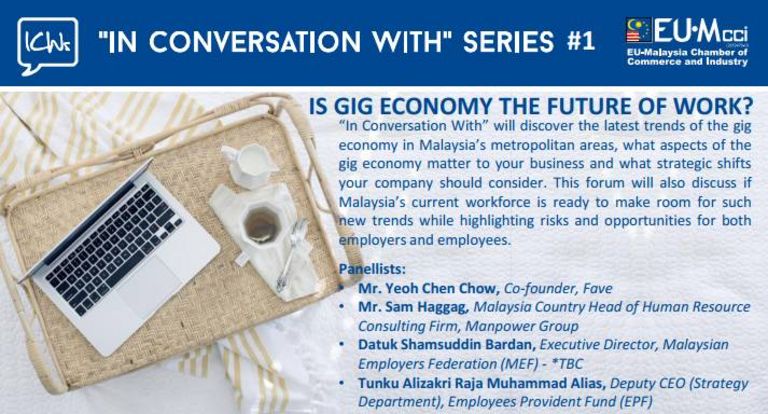 Wednesday, 28 February 2018 | Royal Chulan, Kuala Lumpur
Dear members & friends,
As part our collaboration with EU-Malaysia Chamber of Commerce and Industry (EUMCCI), we will bring you the first in conversation series for the year 2018.

In this "In Conversation With" we will discover the latest trends of the gig economy in Malaysia's metropolitan areas. The forum will discuss if Malaysia's current workforce is ready to make room for such new trends while highlighting the risks and opportunities for both employers and employees.
Date : Wednesday, 28 February 2018
Time : 9.30 am - 11.30 am
Venue : Royal Chulan Kuala Lumpur, 5, Jalan Conlay, 50450 Kuala Lumpur
Price :
Patrons / Sponsors Complimentary (1 Person)
Members RM 200 per person
Non - member RM 300 per person
(Price inclusive of 6% GST)