The Chamber
Malaysian Students' Association in France Visits CCIFM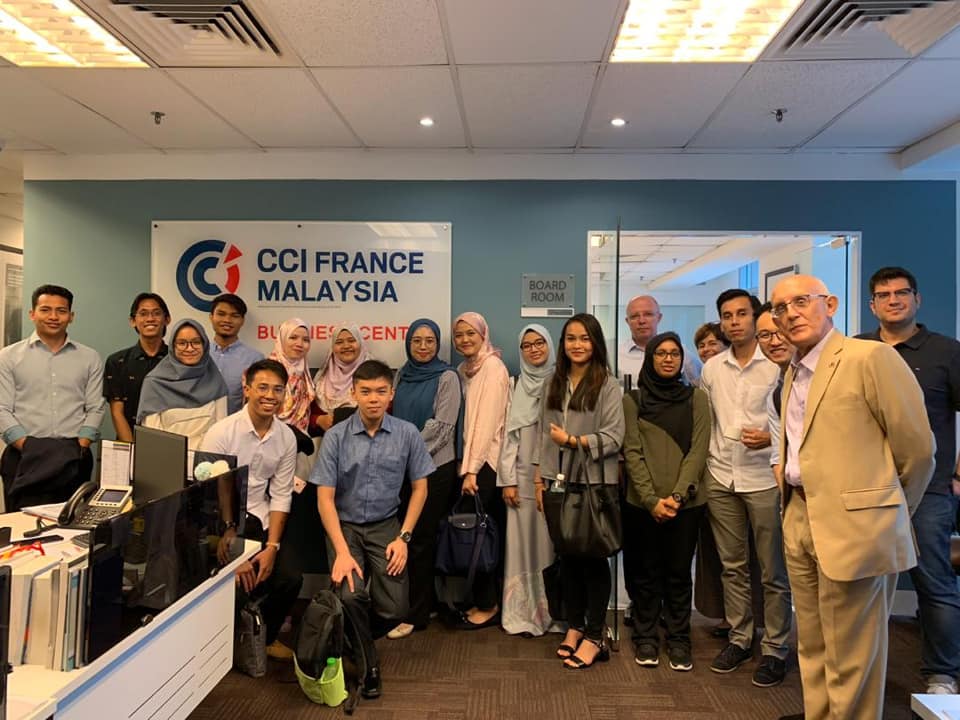 We welcomed the representatives of Malaysian Students' Association in France (MASAF) together with a recent batch of Malaysian students who will be embarking in continuing their higher education in France.
MASAF was established in 2007 by a group of Malaysian students and aims to contribute to the development of talented students by maintaining a good welfare for Malaysian students in France and act as an intermediate platform for unity and cohesion of society and link them to the corporate world.
MASAF and CCIFM has been and will continue to work together, our aim is to create more synergies between French companies based in Malaysian and French Alumni. This includes supporting and sponsoring MASAF events, which the chamber has been actively involved in since 2015, as part of the chambers CSR Initiatives.
CCIFM hopes to further strengthen this successful partnership with signing a Memorandum of Understanding between our two organizations.
Learn more about MASAF